Iranian chocolate thief faces hand amputation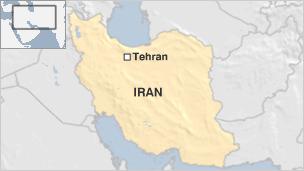 An Iranian judge has sentenced a man convicted of robbing a confectionery shop to have one of his hands cut off, Iranian media report.
The judge also sentenced the man to one year in prison.
Police arrested the man in May after finding $900 (£560), three pairs of gloves and a large amount of chocolate in his car, Fars news agency said.
Under Iran's Islamic law, amputations are usually reserved for habitual thieves.
Last week, authorities cut off the hand of a man convicted of two robberies in the north-eastern city of Mashhad.