Hamas MP Hathem Qufishe arrested in West Bank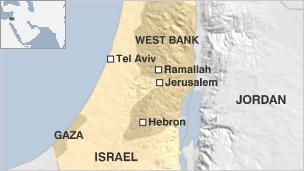 Israeli soldiers have arrested an MP from the Palestinian Islamist group Hamas in the West Bank.
Hathem Qufishe was taken from his home in the town of Hebron for "security questioning", Israel's military said.
A Hamas spokesman in Gaza, Mushir al-Masri, accused Israel of trying to "quash the legitimate representatives" of the Palestinian people.
Mr Qufishe was only released from an Israeli prison last November after serving more than three years.
He was jailed along with dozens of other Hamas MPs and activists after the capture of the Israeli soldier Gilad Shalit by militants in June 2006.
Five months earlier, Hamas won a majority in the Palestinian Legislative Council (PLC) elections, but its new government was subjected to tough economic and diplomatic sanctions by Israel and its allies in the West.
In June 2007, Hamas ousted the rival Fatah movement from the Gaza Strip, creating parallel administrations there and in the West Bank, and prompting Israel to tighten its blockade.