Iraq jewellery shop attacks leave 10 dead in Kirkuk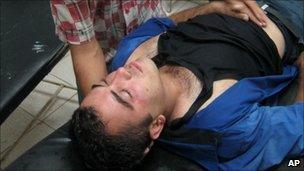 Gunmen have attacked jewellery shops at a market in the northern Iraqi city of Kirkuk, killing 10 people.
Reports said the dead included several policemen, as well as the owners of one shop and a number of customers, including a child.
The attackers, who were armed with hand grenades and other weapons, fled after a gunfight with the police.
It was not immediately clear if they were insurgents or members of a criminal gang.
Correspondents say that while the overall level of violence has fallen in Iraq, criminal activity has recently been on the rise. This year has seen a series of attacks on banks, jewellers and financial institutions.
Gunmen killed 14 people in a raid on a gold market in Baghdad in May, and in June three people were killed in a similar incident in the southern city of Basra.
The Iraqi authorities have often blamed insurgents for such attacks, accusing them of turning to crime to fund their operations.