Gaza banks shut in 'Hamas theft' protest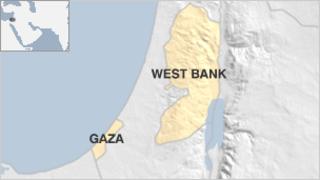 All banks in Gaza have closed for a day in protest at seizure of cash by gunmen allegedly protected by Hamas police.
Bank officials say the armed men forced their way into the Palestine Investment Bank in Gaza City and left with at least $250,000 (£154,000) in cash.
Hamas accuses the bank of illegally transferring money out of Gaza.
But the Palestine Monetary Authority (PMA), run by the rival Palestinian Authority based in the West Bank, said Hamas had carried out an armed robbery.
There has been no comment from Hamas.
'Bags of cash'
A bank officials said the armed men entered the bank on Wednesday and demanded the staff cash cheques to withdraw reserves from the Palestine Investment Fund.
"They said unless they were given the money, they would take it by force," the official told Reuters.
He said they had left with bags full of cash after several hours of discussion.
Mohamed Manasira, deputy director of the oversight department at the PMA, said a similar incident happened on Tuesday.
In that incident, the gunmen took $100,000, Mr Manasira was quoted as saying by the AFP news agency.
In a statement, the PMA said it was suspending all banking on Thursday "as an expression of resentment, denunciation and condemnation for these deplorable attacks".
It condemned the "seizure by force of arms of amounts of cash under the pretext of cashing cheques... in a way that is against all laws and norms of banking".
The PMA regulates banks in Gaza and the West Bank and refuses to deal with Hamas, partly because it is considered as terrorist group by the US, EU and Israel.
It has demanded that the cash be returned.