Egyptian jailed for bid to bomb Cairo synagogue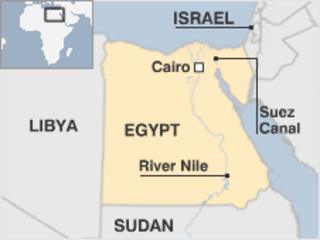 An Egyptian man who threw a makeshift bomb at a Cairo synagogue has been sentenced to five years in jail.
Gamal Hussein tried to attack the century-old Shaar Hashamayim 'Gate of Heaven' synagogue in February 2010.
He threw the device, a suitcase laden with containers of petrol and acid, from the window of a nearby hotel.
The suitcase caught fire briefly after landing on the pavement opposite the synagogue. No-one was injured and the building was not damaged.
Authorities say Hussein has been jailed repeatedly for drug offences and was implicated in Islamic militant attacks on video stores, organised in the 1980s.
After the sentencing at Egypt's supreme state security court on Wednesday, Hussein shouted at the judge: "Your verdict is a failure! You all are infidels."
The Shaar Hashamayim synagogue is the largest in Egypt and was built in 1899.
The country's Jewish community, present since ancient times, is now thought to number less than 100.