Bahrain expels Iranian diplomat over 'spy ring'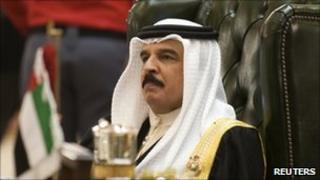 Bahrain has ordered the expulsion of a senior Iranian diplomat over alleged links to a Kuwaiti spy ring, state media reports.
The second secretary at the Iranian embassy, Hujatullah Rahmani, has been ordered to leave within 72 hours.
Last month Kuwait expelled three Iranian diplomats for alleged involvement in a spy ring.
The latest expulsion comes amid increasing tensions between Sunni-led Bahrain and predominantly Shia Iran.
Relations between Manama and Tehran worsened in March, after Bahrain invited troops from neighbouring Sunni states to help contain its pro-democracy uprising, led largely by the country's Shia majority.
In response to the expulsion, Iran's foreign ministry has said it reserves the right to a "reciprocal reaction".
"The action taken by the Bahrain foreign ministry aims to divert attention and neglect the realities... these kinds of baseless accusations are contrary to good neighbourly relations," Iran's foreign ministry spokesman was quoted as saying.
Tehran has condemned the deployment of Saudi-led forces and the escalating security crackdown in the country.
Iran has said that it "gives moral support" to the demands of the Bahraini people, but has no involvement in the protests.
Bahraini opposition leaders have also repeatedly denied that Iran has any role in the escalating demonstrations.
Bahrain's foreign minister said last week that the Saudi-led troops would stay indefinitely, the Associated Press news agency reports.
Demonstrations in Bahrain began in mid-February with rallies calling for democratic reform.
However, the uprising prompted the government, led by Crown Prince Salman bin Hamad al-Khalifa, to impose martial law on 15 March.
More than 400 activists and protesters have been arrested in recent weeks, Human Rights Watch reports, amid concern about the torture and abuse of detainees.