Explosion at flats in Israeli city leaves three dead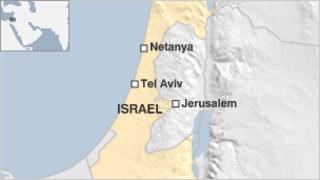 At least three people have died and 15 were injured after a gas leak sparked a huge explosion in the coastal Israeli city of Netanya, police say.
The blast, which caused parts of a four-storey building to collapse, occurred in the early hours of Friday.
The incident, reports said, took place at a block in a central square, damaging a restaurant located on the building's ground floor.
Officials said that they believed it had been caused by a gas canister.
There were conflicting reports on the state of the damaged building.
One witness quoted by a radio station said that residents had been buried beneath the rubble and that cranes were used to rescue them.
Rescue services contacted by Reuters said everyone had been freed.