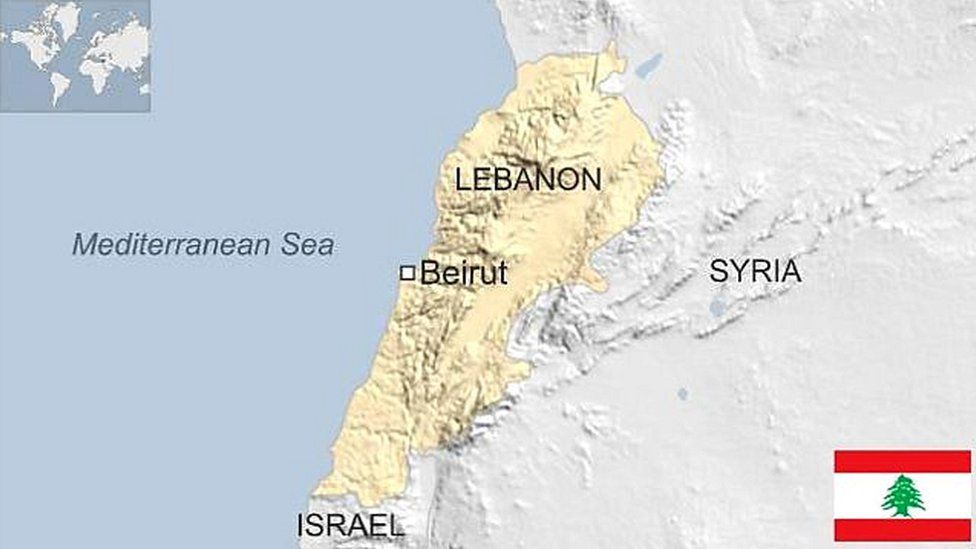 With its high literacy rate and traditional mercantile culture, Lebanon has been an important commercial hub for the Middle East.
It has also often been at the centre of Middle Eastern conflicts, despite its small size, because of its borders with Syria and Israel and its uniquely complex communal make-up.
Shia Muslims, Sunni Muslims, Christians and Druze are the main population groups in a country that has been a refuge for the region's minorities for centuries.
Prime minister: Najib Mikati
Najib Mikati, Lebanon's richest man, returned to head the government in September 2021, having served as prime minister twice before.
His appointment ended months of political paralysis, as the country struggled with a collapsing economy and nearly two years of protests demanding wholesale political reform.
Lebanon had been without a government since Hassan Diab resigned after a massive blast destroyed Beirut port and the surrounding area in August 2020.
Lebanon's broadcasting scene is developed, lively and diverse, and reflects the country's pluralism and divisions.
It was the first Arab country to permit private radio and TV. These outlets dominate the broadcasting scene and air some of the most outspoken TV talk shows in the region.
News websites have emerged as a key information source.
Some key dates in Lebanon's history:
1516-1918 - Lebanon is part of the Ottoman Empire.
1920 - The League of Nations grants the mandate for Lebanon and Syria to France, which creates the State of Greater Lebanon out of the provinces of Mount Lebanon, north Lebanon, south Lebanon and the Bekaa.
1926 - Lebanese Representative Council approves a constitution and the unified Lebanese Republic under the French mandate is declared.
1944 - France agrees to transfer power to the Lebanese government on 1 January.
1975-1990 - Lebanese civil war
1992 - After the first elections since 1972, wealthy businessman Rafik Hariri becomes prime minister.
2000 - Israel pulls out of south Lebanon
2005 - Former prime minister Rafik Hariri is killed by a car bomb in Beirut, sparking anti-Syrian rallies and a political crisis.
Related Internet Links
The BBC is not responsible for the content of external sites.