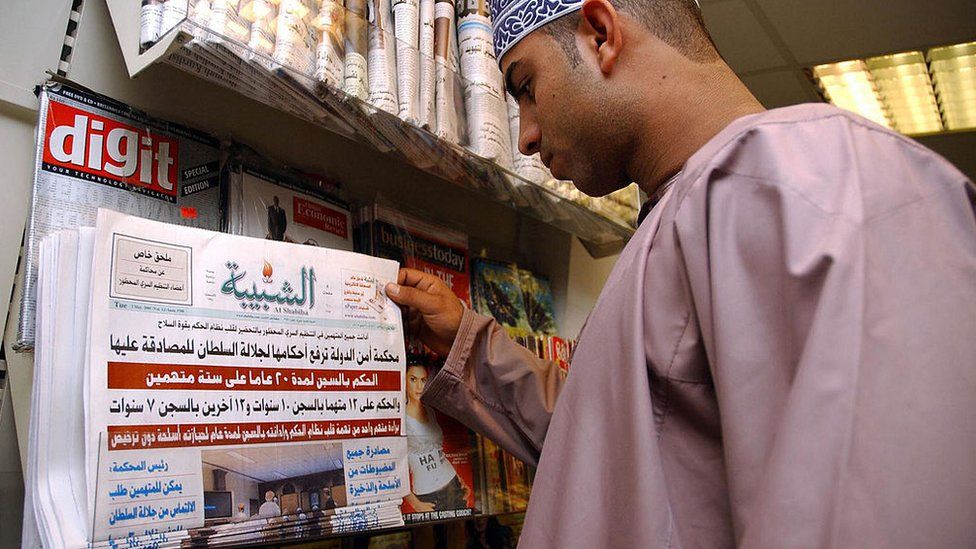 Media censorship is "ubiquitous", says Reporters Without Borders (RSF). Media outlets practice self-censorship, and face sanctions if they discuss off-limit topics.
Freedom House says the authorities have "broad authority to close outlets, block websites, revoke licences, and prosecute journalists for content violations" and have done this on several occasions in recent years.
Oman has four state-owned TV stations and one privately-owned channel. The first private radio station launched in 2007. The BBC broadcasts on FM in English and Arabic.
There were 5 million internet users by July 2022, comprising 95% of the population (Internetworldstats.com).