Israeli army tests rocket system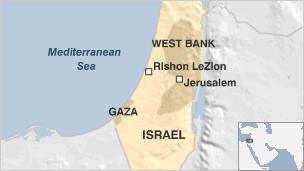 Israel has tested a rocket propulsion system from a military base in the centre of the country, the defence ministry said.
Israeli media reports said a ballistic missile had been fired.
The test came amid speculation in Israel that the government could be preparing a military strike against Iran's nuclear facilities.
The defence ministry said the test had long been planned. Israel successfully tested a ballistic missile in 2008.
"Israel today carried out the test of a rocket propulsion system from the Palmachim base," near Rishon LeZion, a military statement said.
"This had been planned by the defence establishment a long time ago and was carried out as scheduled".
The statement gave no details on what type of rocket had been tested, but Israel's Haaretz newspaper said a new type of ballistic missile was being tested.
A trail of white smoke could be seen across large areas of central Israel, newspapers reported.
Haaretz reported on Wednesday that Prime Minister Benjamin Netanyahu had been trying to persuade his cabinet to back military action against Iran.
Israel and Western powers say Iran has been trying to build a nuclear weapon. Iran says its nuclear programme is for peaceful purposes.