Five jailed UAE activists 'receive presidential pardon'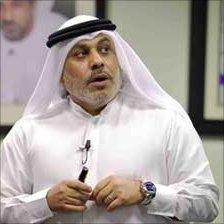 Five political activists in the United Arab Emirates have been pardoned, a day after they were convicted of insulting the Gulf state's rulers.
Their lawyer, Mohammed al-Roken, told the Associated Press the public prosecution had confirmed President Khalifa bin Zayed Al Nahyan's pardon.
The activists, who include a prominent blogger and an economist, were given prison terms of up to three years on Sunday.
Their case had angered rights groups.
The five had been arrested in April, after signing an online petition calling on UAE rulers to introduce direct elections and give parliament legislative powers.
The current 40-member parliament serves only as an advisory body. Its members are either directly appointed by the ruling sheikhs or elected by citizens hand-picked by the rulers to vote.
The charges against the five included insulting the country's leadership and undermining national security.
The trial was denounced by rights activists as grossly unfair, and the five defendants had been on hunger strike for two weeks in protest at their treatment.
On Sunday blogger Ahmed Mansour was given a three-year jail sentence by the State Security Court in Abu Dhabi.
Nasser bin Ghaith, an economic professor who was lecturing at Paris' Sorbonne university in Abu Dhabi before his arrest, received a two-year sentence, along with Hassan Ali Khamis, Fahad Salem Dalk and Ahmed Abdul Khaleq.
"We expect them to come out tonight or tomorrow," a relative of Nasser bin Ghaith told Reuters news agency on Monday.
The UAE comprises seven sheikdoms run by ruling families.
Several of its Gulf neighbours - including Bahrain, Yemen, Oman and Saudi Arabia - have been rocked by pro-democracy protests inspired by the revolutions in Tunisia and Egypt.