Russia jails 'spy' for handing maps to US intelligence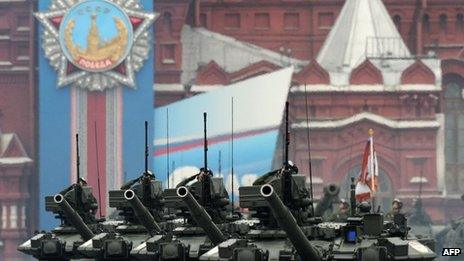 A retired Russian colonel has been convicted of spying for the United States, Russia's Federal Security Service (FSB) says.
A court in Moscow sentenced Col Vladimir Lazar to 12 years in a high security prison.
The prosecution said he passed computer disks containing 7,000 scanned images of printed maps, bought from a collector, and gave them to a US spy.
He went to Belarus to hand the disks over via a mediator, it was alleged.
The US intelligence agent, named as Alexander Lesment, then passed the maps on to the Pentagon, prosecutors said.
Col Lazar had been serving in the "military-technical department of the general headquarters of the high command," the FSB said in a statement. He admitted his guilt, Ria Novosti agency said. Prosecutors said earlier that he had been accused of working with US intelligence since 1994.
Last month, a spokeswoman for Russian prosecutors said Col Lazar had studied with Mr Lesment in the 1970s at the Higher Military Topographic Command School in Leningrad (now St Petersburg).
The case is the latest in a number of arrests in Russia linking individuals to US intelligence. Moscow and Washington have differences on a number of issues, especially US-led efforts to build a Nato missile defence system.
Moscow views the plans as a potential threat to its nuclear strength.
Related Internet Links
The BBC is not responsible for the content of external sites.