Explosion at Yemeni military depot kills six soldiers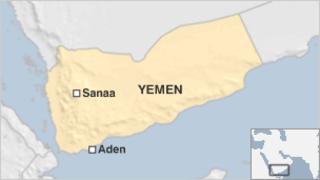 An apparently accidental explosion at an army ammunition depot in Yemen has killed six soldiers.
The blast took place in a warehouse at an army base in the southern port city of Aden.
The building contained large quantities of explosives recovered from al-Qaeda following its retreat from its strongholds in June.
A Yemeni official said the explosion happened while soldiers were working in the warehouse.
Local residents said a series of loud blasts rang out across the city and large plumes of smoke could be seen rising from the site.
It is the second such accident in a week. Two people died when a shell was fired accidentally in an army weapons depot in the capital Sanaa on Thursday.