UN committee deplores Yemen juvenile offender execution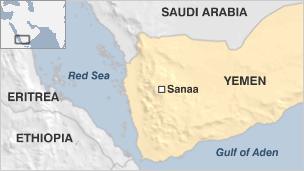 The UN Committee on the Rights of the Child has expressed deep dismay at the execution in Yemen of a woman who was a minor when she was arrested.
Jean Zermatten said Hind al-Barti was believed to have been around 15 years old at the time of the alleged offence for which she was sentenced to death.
He said her execution on 3 December violated a binding UN treaty.
Yemeni media reports said Ms Barti had been convicted of murdering another girl about seven years ago.
She was shot dead by a firing squad at the central prison in the capital, Sanaa, the reports added.
Fourteen juvenile offenders were executed between 2006 and 2010 in Yemen, the UN said. Another was reportedly executed on 18 January.
Mr Zermatten said Ms Barti's execution was in violation of Article 6 of the Convention on the Rights of the Child, which proclaims the inherent right of every child to life; and of Article 3, which provides that neither capital punishment nor life imprisonment without possibility of release shall be imposed for offences committed by minors.
"It is deplorable that this execution took place despite assurances given by Yemen, to the committee in June 2005, that the death penalty, torture and other cruel, inhuman or degrading treatment or punishment of persons for having committed crimes when under the age of 18, had been abolished by the penal code," he added.
Currently, 21 convicted juvenile offenders are condemned to death in Yemen and 186 suspected juvenile offenders could face execution.
Three offenders - one of whom was 13 at the time of his alleged offence - have had their death sentences confirmed by the Supreme Court.
"We urgently appeal to the government of Yemen to immediately stop the executions of juvenile offenders and to take effective measures to remove juvenile prisoners from death row," Mr Zermatten said.