Israeli warplanes 'strike eastern Lebanon'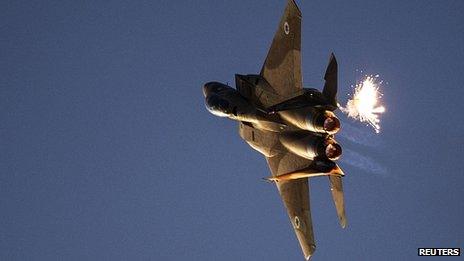 Israeli jets have carried out air strikes in eastern Lebanon near the border with Syria, Lebanon's state news agency says.
Israel's military has not commented although an Israeli security source quoted by Reuters said there had been "air force activity in the north".
Lebanon's national news agency said the air raids took place near the village of Nabi Sheet in the Bekaa Valley.
The Lebanese militant Hezbollah group has a strong presence in the valley.
Correspondents say Lebanon's eastern border is frequently used by smugglers and Israeli planes have targeted the area several times in the past two years.
Security sources say the targets may have been trucks of weapons from Syria destined for Hezbollah.