Turkey to close down 'Gulen' preparatory schools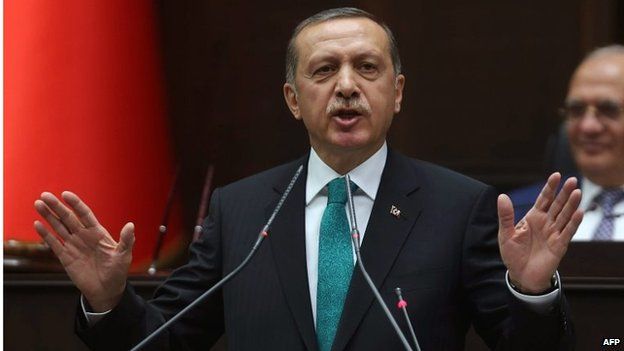 Turkey's parliament has passed a bill to shut down private preparatory schools, many of which are run by influential preacher Fethullah Gulen.
Mr Gulen is embroiled in a bitter feud with PM Recep Tayyip Erdogan, who has accused the US-based cleric of plotting against his government.
The schools are a major source of income for Mr Gulen's 50-year-old Hizmet ("Service") movement.
The law says the schools must close by 1 September 2015, local media reported.
Millions of students attend the schools to prepare themselves for entrance examinations to win limited spots at state secondary schools and universities.
Mr Erdogan has said that abolishing the preparatory schools is part of a reform of an "unhealthy" educational system that ranks Turkey below most other developed countries in literacy, maths and science.
Until recently, Hizmet has generally avoided overt involvement in politics and Mr Gulen still denies he meddles.
But tensions between the former allies were exacerbated in 2013, when thousands of alleged Hizmet sympathisers in the police and judiciary were demoted while prosecutors with alleged links to the movement aggressively pursued investigations against allies of the prime minister.