Yemen tribesmen blow up vital oil pipeline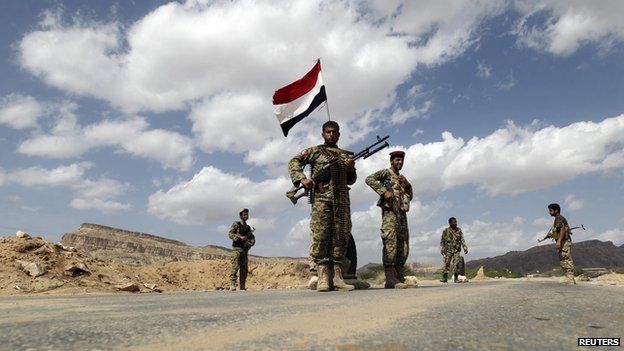 Yemeni tribesmen have blown up a major oil pipeline, officials say, disrupting supplies from the interior to the Ras Isa export terminal on the Red Sea.
The attack strikes at a key revenue stream for Yemen's government, which relies on oil exports to fund spending.
The pipeline, carrying some 100,000 barrels daily, was blown up in Habab district of Marib province.
Tribesmen in the area have used violent tactics and sabotage in a campaign for a bigger share of jobs and revenues.
Marib province has also seen attacks by militants allied to al-Qaeda.
The oil pipeline, Yemen's largest, was last attacked in May.
Yemen has remained unstable since an outbreak of anti-government protests in 2011, which forced the then-President, Ali Abdallah Saleh, from office.
Separately, Shia rebels from the Houthi tribe have reportedly agreed to withdraw from the city of Amran, which they had seized in a planned march on the capital, Sanaa.
The AFP news agency says that the rebels, known as Ansarullah, had struck a deal with the defence ministry that would allow an army unit to move into the city.
Related Internet Links
The BBC is not responsible for the content of external sites.