Closing Ceremony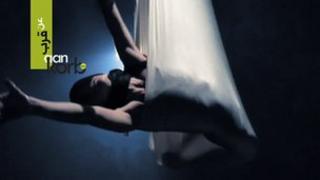 BBC Arabic and the British Council will announce the overall winners of the first Aan Korb Film and Documentary Festival.
The Master of Ceremonies is Jeremy Hardy, a well-known comedian who appears regularly on BBC Radio 4's Jeremy Hardy Speaks to the Nation, The News Quiz and I'm Sorry I Haven't a Clue.The evening will also include a screening of the short film Eastern Winds.
BBC Arabic, along with the British Council, will also be announcing the first ever BBC Arabic Young Journalist Award.
The Ceremony will be filmed by BBC World Service TV.
Eastern Winds, short film
Throughout 2011, a rhythmic chant echoed across the Arab world as young protestors called for government reform, economic opportunity and political freedom. This wave of demonstrations skipped borders with ease; carried in newspapers and magazines, on Twitter and Facebook and the airwaves of Al Jazeera, Al Arabiya and of course, the BBC. These events came to be known as the Arab Awakening. Eastern Winds is a visual dance journey giving voice and colour to the political and social struggles that took place across Arab countries throughout that year and beyond.
Directed by:
Timo von Gunten is a Zurich based independent film writer, director and producer. He is the founder of BMC Films, producing all genres of films, in Switzerland.