Israel urged to silence internet activist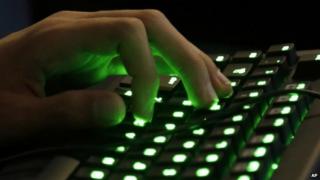 The Israeli authorities are being urged to shut down the internet account of an activist based in the country who is accused of harassing French reporters.
The activist, a Frenchman called Gregory Chelli, says that the journalists have shown themselves to be pro-Palestinian.
On Tuesday, the father of one reporter died of heart failure after being the victim of a hoax call from Mr Chelli.
Mr Chelli strongly denied any responsibility for the death.
Mr Chelli said in a tweet that the call was made five days before the death of the father of journalist Benoit Le Corre.
He said he was considering libel action against news organisations that made the allegations.
Mr Le Corre writes for the internet site Rue89 and recently wrote a critical article about Mr Chelli, alleging that he had hacked into pro-Palestinian websites during the Israeli offensive in Gaza this year.
Mr Chelli - otherwise known as Ulcan - is accused by French journalists of initiating a campaign of harassment in response.
The BBC's Hugh Schofield in Paris says that Mr Chelli allegedly called Mr Le Corre's father pretending to be from the police and told him his son was dead.
On another occasion he allegedly pretended that he was Mr Le Corre's father and called the police to say that he had just murdered his wife and son.
Armed police came looking for bodies. Three days afterwards, the father had a heart attack and died.
Rue89's editor said if he lived in France Mr Chelli's online activities would have been shut down weeks ago, but he's taking advantage of Israel's refusal - so far - to respond to French judicial pressure.