Saudi Arabia: Lawyers jailed for judiciary criticism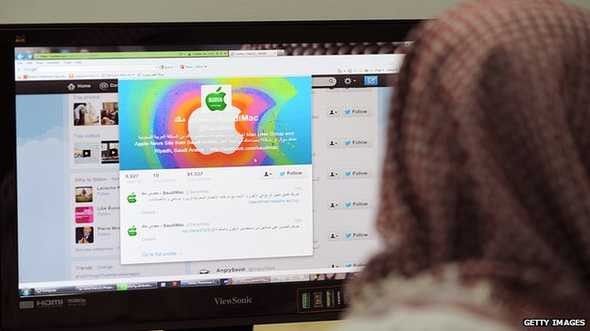 A court in Saudi Arabia has sentenced three lawyers to between five and eight years in prison for criticising the justice system on Twitter.
The Saudi Press Agency said the lawyers were convicted of disobeying the ruler and slandering the judicial system.
The lawyers reportedly accused courts of wrongfully convicting defendants and releasing corrupt people.
Officials warned social media users that they are being monitored and could get similar punishments as the lawyers.
The trio sentenced on Monday accused the authorities of carrying out arbitrary detentions, Middle East Eye reported.
Saudi Arabia's top Muslim cleric last week described Twitter as "the source of all evil and devastation".
Sheikh Abdul Aziz al-Sheikh, the grand mufti of Saudi Arabia, made the comments on his Fatwa television show.
He said that people were using Twitter to "promote lies, backbite and gossip and to slander Islam".
Saudi judges have this year sentenced to death five members of the country's Shia Muslim minority for their part in anti-government protests.
Earlier this month Shia cleric Sheikh Nimr Baqir al-Nimr was condemned to death for seeking "foreign meddling" in the kingdom, "disobeying" its rulers and taking up arms against the security forces.
The cleric was a vocal supporter of the mass anti-government protests that erupted in Eastern Province in 2011.
In July human rights groups criticised a 15-year jail sentence passed down on activist Waleed Abu al-Khair who was found guilty of charges including "undermining the regime and officials".