Bahrain court bans opposition group for three months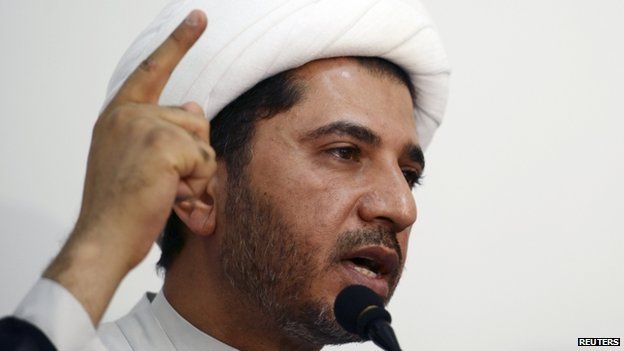 A court in Bahrain has suspended leading Shia opposition group al-Wefaq a month before parliamentary elections are due, their defence lawyer says.
Abdullah al-Shamlawi told the Associated Press al-Wefaq's activities will be frozen for three months.
The group had planned to boycott the elections, claiming the government did not try to reconcile with them following their anti-monarchy protests.
Shia-dominated demonstrations against the Sunni monarchy began in 2011.
Al-Wefaq said they had no immediate comment on the court's ruling.
On 11 October, the group, alongside four other parties, said they would not participate in the 22 November elections because the results would be "fully controlled by the ruling authority".
In a statement they added that voting districts favoured the minority Sunnis and that any elected parliament would lack sufficient power.
The elections will be the first since the 2011 protests against the monarchy that left dozens dead.
The protesters had been demanding more rights and an end to discrimination against the majority Shia community by the Sunni royal family.
The demonstrations have continued up to now and thousands have been arrested. Reconciliation talks aimed at quelling the unrest have been unsuccessful.
Al-Wefaq was founded in 2002, a year after Bahrain announced political reforms in which the country became a constitutional monarchy with an elected parliament and an independent judiciary.