Simon Cumbers: BBC man's killer sentenced to death in Saudi Arabia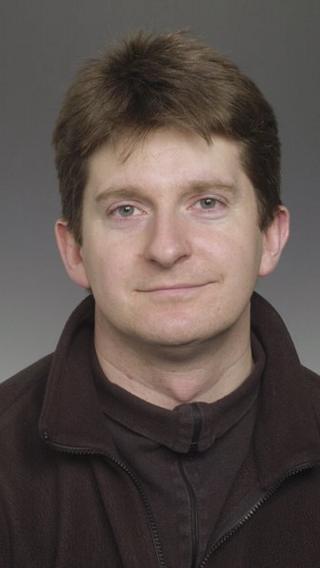 A man who shot dead BBC cameraman Simon Cumbers in Saudi Arabia 10 years ago has been sentenced to death.
Irish national Mr Cumbers was killed and the BBC's security correspondent, Frank Gardner, was paralysed in the June 2004 attack.
Mr Cumbers' father Robert said he had "mixed feelings" about the death sentence and sympathised with the parents of the sentenced man.
Two other men were also sentenced to death for terror offences.
'Tremendous loss'
Simon Cumbers was originally from Navan, County Meath, in the Republic of Ireland.
The 36-year-old cameraman was filming a report for the BBC about al-Qaeda near Riyadh in June 2004 when gunmen opened fire on the crew.
Mr Cumbers, who had also previously worked for ITN and Channel 4, died at the scene of the shooting.
In a family statement issued to Irish broadcaster RTÉ on Monday, his father said: "I have mixed feelings about the sentencing.
"On the one hand, I am pleased that the murderer has had his fate decided and that the long wait is over.
"It won't bring Simon back, but it puts an end to the waiting.
"On the other hand, both Bronagh and I sympathise with Dubayti's [the sentenced man] parents, who must now suffer that tremendous loss that we feel."
Alongside the three people who were sentenced to death, five other defendants were each given 30-year jail terms at the special criminal court in Riyadh.
In addition to shooting the BBC crew, the alleged terror unit was accused of multiple murders in separate attacks in Riyadh and Alkhobar over a period spanning several years.