Baghdad bombings: Deadly wave of attacks hits Iraq capital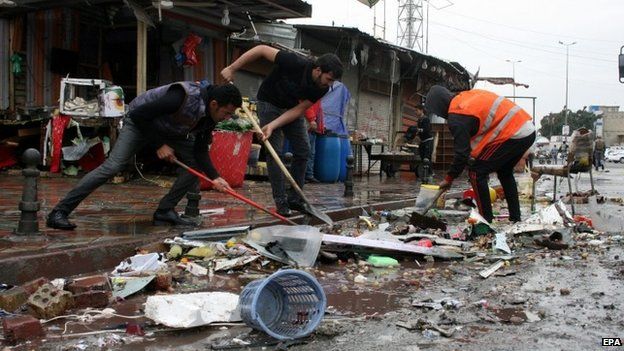 A wave of bombings in and around the Iraqi capital Baghdad has killed at least 37 people and injured many more.
The worst was a dual attack in a south-eastern suburb of Jisr Diyala, where at least 25 people were killed.
A suicide bomber detonated an explosive vest in a tea shop, then minutes later a car bomb blew up outside.
It is not clear who is responsible, but other recent attacks have been claimed by Islamic State militants who control large parts of the country.
Iraq sees near-daily attacks. Including the twin bombings in the Jisr Diyala suburb, Tuesday alone saw at least seven.
The other bombings were in northern and southern areas of Baghdad.