Iraq violence: Baghdad bomb attacks kill at least 18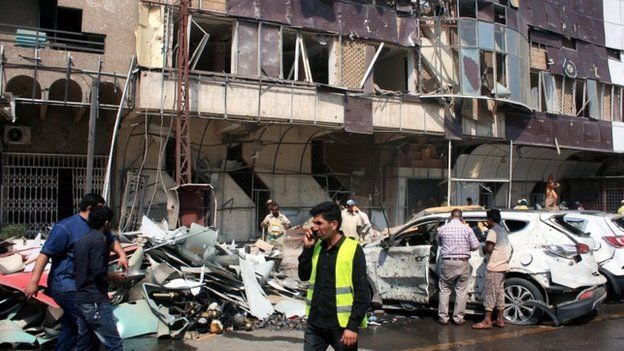 A series of bomb attacks in and around the Iraqi capital Baghdad has left at least 18 people dead.
The deadliest attack took place near a restaurant in the city's Palestine Street, killing eight people.
The militant Islamic State (IS) group, which seized last swathes of the country last year, often says it is behind such attacks.
Even before the rise of IS, Iraq has been wracked for years by deadly sectarian attacks.
Several other attacks were reported in the capital, some of them targeting military personnel.
IS did say it was behind yet another attack on Tuesday against a local government building in Amiriyat al-Fallujah, to the west of Baghdad, in which at least two people were killed.
The town is the province of Anbar, much of which is now under IS control.