Bahrain unearths huge weapons and explosives haul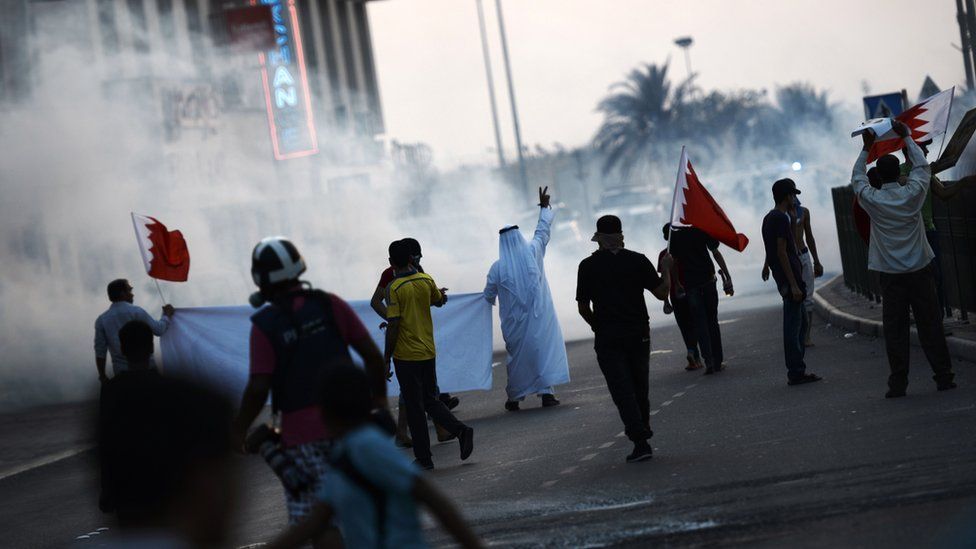 Bahrain says it has uncovered one of the biggest finds of explosives and weapons since violence erupted there in 2011.
Police say 1.4 tonnes of high-grade explosives were found in an underground vault south of the capital Manama along with rifles and hand grenades.
Bahrain has been coping with low-level unrest since the Arab Spring protests.
The government has been accused of human rights abuses but insurgents have recently launched attacks on police.
The interior ministry said the material had been seized in the Nuwaidrat district and matched explosive traces found at a series of recent attacks in the Gulf state.
"The facility had been adapted to accommodate an elaborate network of hidden underground bunkers and an above-ground manufacturing operation," the statement said.
Police said they had made "a number" of arrests without giving details.
Police chief Maj Gen Tarik Al-Hassan told the BBC that a workshop was also discovered with machinery for making mines and other bombs and that a large amount of digital evidence had been taken away for analysis.
He said the perpetrators were linked to elements in Iran and Iraq and that the facility would have taken months to build.
Iran has denied any involvement in violence in Bahrain.
Bahrain's majority Shia Muslim population has long demanded greater political representation from the ruling Sunni monarchy.