Baghdad hit by deadly suicide bombings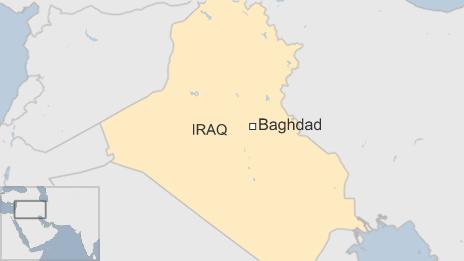 At least 18 people have been killed in two suicide car bomb attacks in the Iraqi capital Baghdad, police say.
At least 37 people were injured in the bombings in the predominantly Shia north-western district of Kadhimiya.
They happened on Adan square, which attracts many visitors over weekends, the AFP news agency reports.
No group has so far claimed responsibility for the attacks. Dozens of people have been killed in bombings across Baghdad in recent months.
In August, at least 67 people died in a car bombing in the crowded Jameela market in the predominantly Shia district of Sadr City.
Sunni jihadists from Islamic State - the group that controls large swathes of Iraq - said they carried out that attack.