Qatar poet Mohammed al-Ajami released after pardon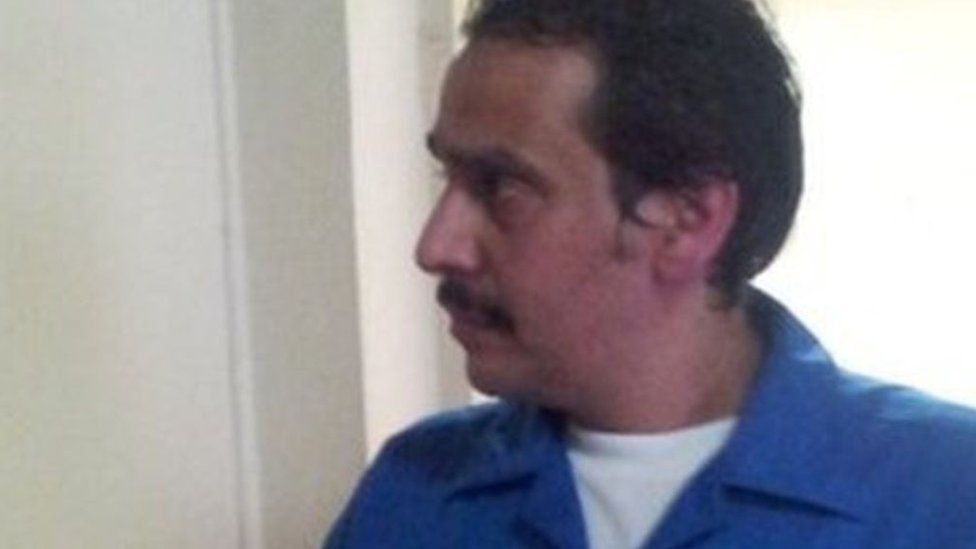 Qatar has released a poet jailed since 2011 over a poem he wrote that a court found had insulted the former emir and urged the overthrow of the government.
Mohammed al-Ajami, also known as Mohammed Ibn al-Dheeb, was freed on Tuesday night after receiving a pardon from the current emir, his family said.
Amnesty International described his release as "long overdue good news".
Ajami was initially jailed for life in 2012, but the sentence was reduced to 15 years on appeal in 2013.
Human rights groups have criticised his conviction and said his trial was marred by irregularities.
The poet was released from prison immediately after Emir Sheikh Tamim bin Hamad Al Thani pardoned him, Ajami's brother Hassan said.
"It didn't take minutes for him to be back with his family and children," he told the AFP news agency. "Tolerance and forgiveness is an authentic trait of the people and rulers of Qatar."
No reason has been given for the pardon, and one human rights activist who worked on his case said his release came as a surprise.
"They are planning to [hold] the World Cup, so it's a good time to dispose of this case," Ali al-Hatab told the Associated Press.
"It doesn't matter what the main reason was why he was really released. We're grateful he is out."
Amnesty International's James Lynch said: "It is absurd that he had to spend more than four years behind bars when his poetry was simply the peaceful expression of his conscientiously held beliefs."
The case against Ajami was said to have been based on a poem he wrote in 2010 which criticised the former emir, Sheikh Hamad. But activists believe the authorities were punishing him for a 2011 poem he wrote about authoritarian rule in the region.
In the poem Tunisian Jasmine, Ajami expressed his support for the uprising in the North African state, saying: "We are all Tunisia in the face of the repressive elite."
He also denounced "all Arab governments" as "indiscriminate thieves".
The father of four said the poems were not meant to be offensive or seditious.