Egyptair's troubled recent history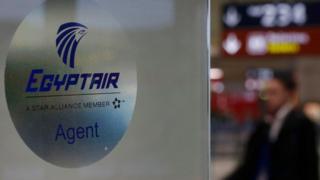 The disappearance of EgyptAir flight MS804 over the eastern Mediterranean follows a troubled period for the airline, and more broadly for Egyptian air travel and tourism.
The flight, from Paris to Cairo, was carrying 66 people, including 30 Egyptians, 15 French citizens and one Briton.
It's disappearance comes less than two months after EgyptAir flight MS181 was hijacked by a passenger claiming to be wearing a suicide explosive belt.
That flight landed safely in Cyprus and the suicide belt was revealed to be a fake, but the incident was a black mark for an airline with a chequered safety record.
In 1999, EgyptAir 990, a Boeing 767, was downed by its co-pilot during a flight from New York to Cairo, killing all 217 people on board, according to the National Transportation Safety Board. Egyptian officials denied that the co-pilot was responsible.
And in 2002, EgyptAir Flight 843, a Boeing 737-566, crashed in rough weather near Tunis, killing 14 of the 62 passengers.
In 2009, EU officials expressed concerns about "systemic safety deficiencies" among EgyptAir's fleet performance and said they would monitor the airline ahead of a follow up safety review.
Later that year the EU inspectors said that significant progress had been made by the airline but that some concerns remained over maintenance and engineering.
In July 2011, an EgyptAir Boeing 777-200 was evacuated at Cairo International Airport (CAI) after a fire started in the cockpit. All the passengers survived but the fire, thought to have been started by an electrical fault, damaged the plane beyond repair.
The airline was last year embroiled in a labour dispute, with 224 of its roughly 850 pilots threatening to resign over pay and conditions.
More broadly, Thursday's crash over the Mediterranean is another potential blow to Egypt's tourism industry following the downing of a Russian jet which left Egypt's Sharm el-Sheikh resort in October.
The so-called Islamic State claimed responsibility for the bombing of the plane over Egypt's Sinai Peninsula, which killed all 224 people on board
---
Have you been affected by the issues raised in this story? Email haveyoursay@bbc.co.uk
Please include a contact number if you are willing to speak to a BBC journalist. You can also contact us in the following ways: