Lebanon revenge killing: Jihadist victim's father kills man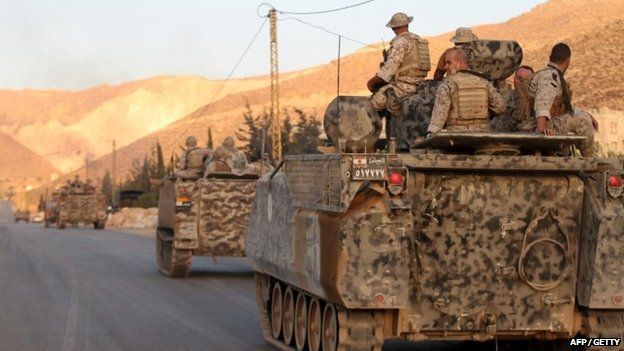 The father of a Lebanese soldier who was abducted and killed by jihadists has taken revenge by killing the nephew of the man he holds responsible.
The body of Mohammad Hujair was found dumped on the grave of Mohammed Hamieh.
Hamieh was among a group of Lebanese soldiers kidnapped by Islamic State militants and the al-Qaeda-linked Nusra Front two years ago.
His family accuse Sheikh Mustafa al-Hujairi, uncle of the murdered man, of involvement in the kidnapping.
Hamieh's father phoned a Lebanese television station to say that he was responsible for the revenge killing near the eastern city of Baalbek.
Four of the soldiers who were abducted in the town of Arsal, on the border with Syria, were subsequently killed.
Some were released but the whereabouts of nine others are unknown.