Israel to rename Negev nuclear site after Shimon Peres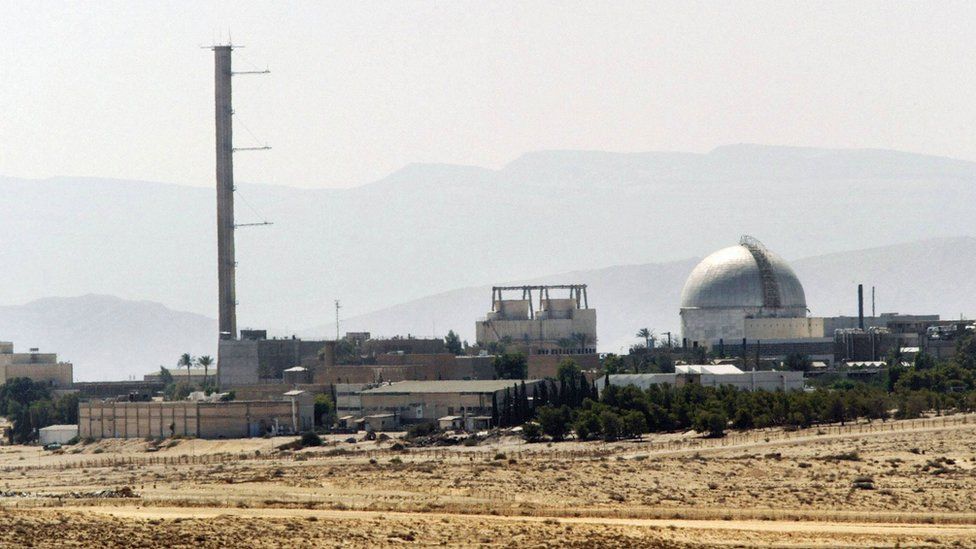 Israel's nuclear reactor in the Negev desert will be renamed after the late statesman Shimon Peres, Prime Minister Benjamin Netanyahu has said.
He made the announcement at a cabinet meeting, his office said on Twitter.
Mr Peres helped set up the secret nuclear facility at Dimona in the late 1950s and early 1960s, with French assistance.
Israel neither confirms nor denies it has nuclear weapons but few experts question that it does.
The facility is currently called the Nuclear Research Center-Negev and will be renamed after Mr Peres to recognise his role in establishing it, Mr Netanyahu said.
"This enterprise is important for Israel's security for generations," he was quoted as saying, adding that it would be "right and proper" to rename it after him.
Shimon Peres, who served twice as Israel's prime minister and once as president, died last month at the age of 93.
He was one of the founding fathers of Israel.
Experts and foreign governments disagree on how many nuclear weapons Israel possesses.
Iranian Foreign Minister Mohammad Javad Zarif reportedly said in 2014 that Mr Netanyahu was "sitting on 400 nuclear warheads".
The nuclear reactor at Dimona became active between 1962 and 1964.