Mosul battle: BBC team's tweets from front line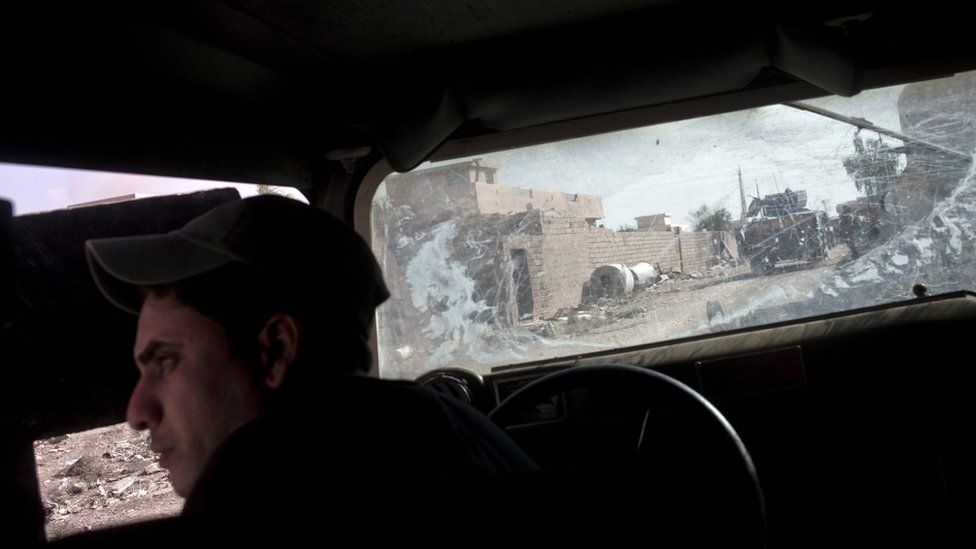 As Iraqi special forces enter the city of Mosul for the first time since the start of the campaign to retake it from so-called Islamic State, a BBC team embedded with the troops is tweeting from the front line as the battle unfolds.
The BBC's Ian Pannell said the jihadists were putting up a hard fight.
This picture from Feras Kilani shows the destruction of a neighbourhood on the outskirts of the city.
There are thought to be up to 1.5 million civilians in Mosul, trapped between IS and Iraqi forces.
The team were with the Counter-Terrorism Service (CTS) when it retook Bazwaya, about 3km (2 miles) east of Mosul, on Monday.