US says claim it supported IS in Syria is 'ludicrous'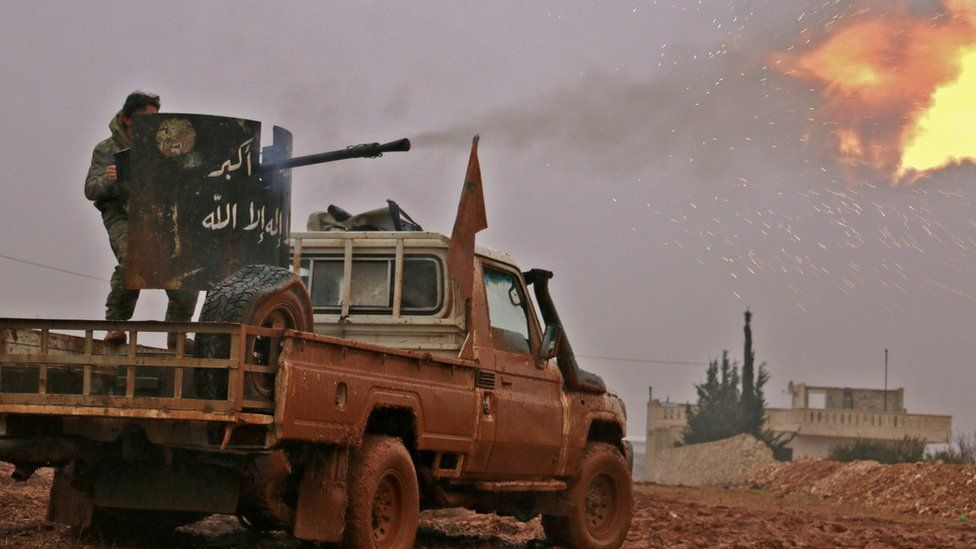 The US has described as "ludicrous" a claim by Turkish President Recep Tayyip Erdogan that it supported so-called Islamic State (IS) in Syria.
State Department spokesman Mark Toner said there was no basis for such an accusation.
The Turkish leader earlier said he had evidence and also said the US had supported the Kurdish YPG and PYD groups.
Turkish troops have been fighting to push IS out of northern Syria.
"They were accusing us of supporting Daesh," Mr Erdogan told a press conference in Ankara, using an alternative name for IS.
"Now they give support to terrorist groups including Daesh, YPG, PYD. It's very clear. We have confirmed evidence, with pictures, photos and videos."
At least 37 Turkish troops have been killed during an operation launched in August to push IS militants and Kurdish fighters out of the area around al-Bab, a strategic town about 20km from the Turkish border.
The US has been working with the Kurdish groups in Syria but Turkey says they are linked to the Kurdistan Workers Party (PKK), which has been waging a decades-long insurgency inside Turkey.
Meanwhile the umbrella group representing Syria's political and armed opposition factions has urged rebel groups to cooperate with "sincere regional efforts" to reach a ceasefire deal.
But Riad Hijab, general coordinator for the High Negotiations Committee (HNC), said the body had not been invited to take part in a conference proposed by Russia to take place in Kazakhstan.
Mr Hijab said confidence-building measures were needed to create an atmosphere for political transition talks which he said should be held in Geneva and sponsored by the UN.