Syria conflict: Raqqa water supply restored after air strike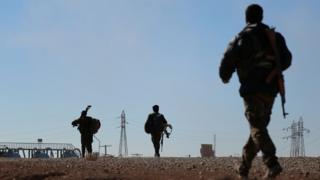 The water supply to the Syrian city of Raqqa, a stronghold of the Islamic State (IS) group, has been reconnected after US airstrikes caused a temporary cut.
The main pipeline was damaged when a bridge was hit, according to IS and anti-IS activists.
Citizen journalist group Raqqa is Being Slaughtered Silently confirmed, on Friday, that IS has mended the pipe.
Syrian rebels backed by the US-led coalition are trying to capture Raqqa.
Raqqa is Being Slaughtered Silently said the strikes had targeted local infrastructure.
The US is working with the Kurdish-led rebel group Syrian Democratic Forces (SDF) to try to defeat IS.
In November, the coalition said it had begun an operation to capture Raqqa, which has been held by the jihadist group since January 2014.
The US announced, in December, that it was sending 200 more military personnel for the operation.
A Kurdish official told Reuters news agency this week that the aim of the campaign was to seal off all roads to the city, including links with Deir al-Zour province, another IS stronghold.
Interactive
See how the area IS controls has changed since 2016
June 2017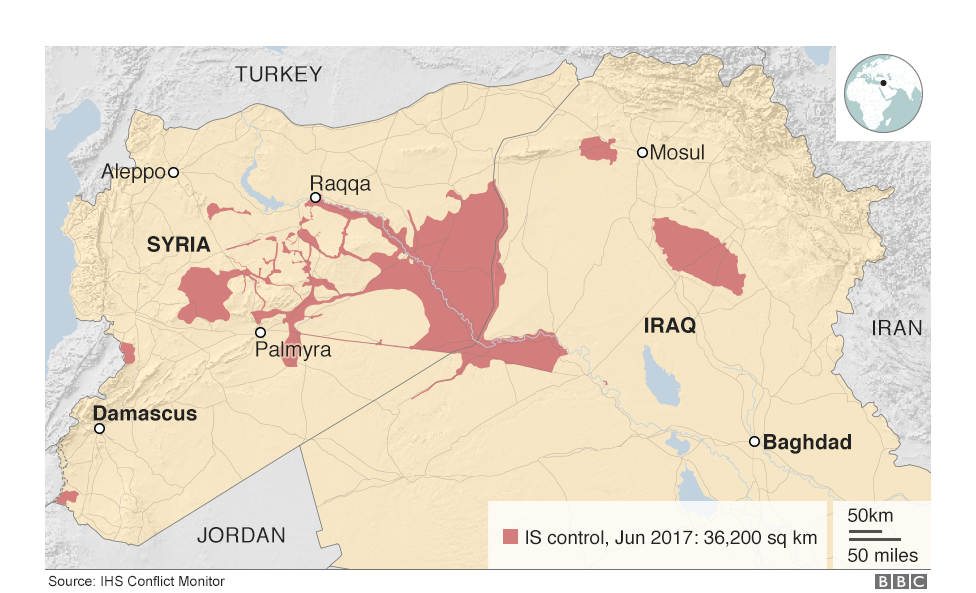 January 2016