Before and after the damage of a war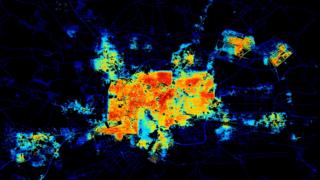 The impact of the Syrian War has been so devastating that it is visible even from space.
Images from Nasa, obtained by BBC Arabic, show clearly how the lights have gone out during the course of the conflict.
TAP HERE to see the extent of the damage and time-lapse images of the lights going out.