Saudi police release teenager detained for doing Macarena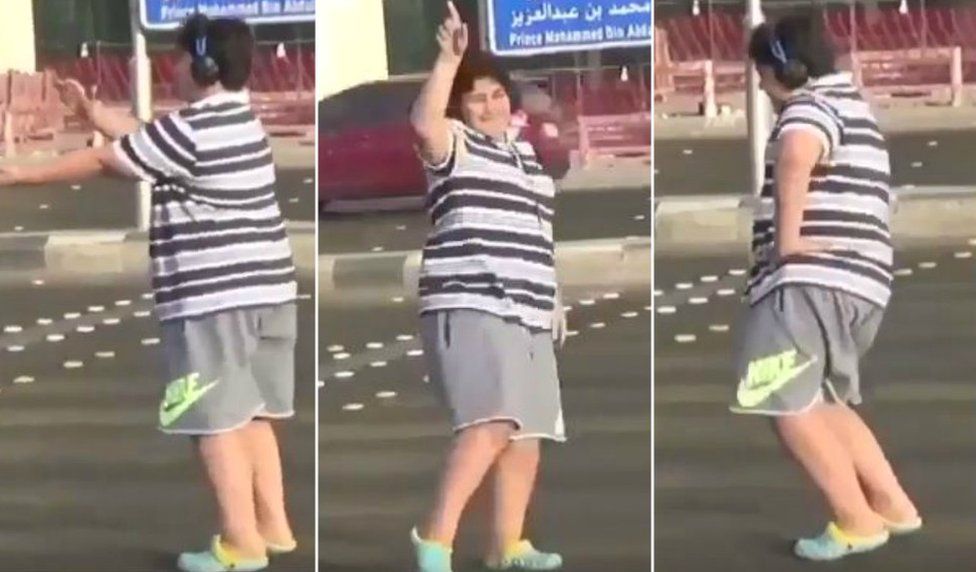 Saudi police have released without charge a 14-year-old boy who was detained after a video of him dancing the Macarena on a busy road went viral.
The interior ministry said the teenager had signed a pledge that he would "not engage in behaviour that could endanger his life and the life of others again".
It did not name him, but said he was a national of another Arab state.
In the 45-second clip filmed last year, he is seen disrupting traffic on a five-lane road in the city of Jeddah.
Wearing a pair of headphones, he moves his hips and arms to the 1990s hit.
On Tuesday, after the footage resurfaced and was shared widely on social media, the teenager was summoned by police in the city of Mecca for questioning about his "improper public behaviour".
The decision was denounced by many on Twitter as a "violation of childhood" and on Wednesday the interior ministry said the boy had been released from custody after signing the written pledge.
"The summons was solely intended to warn the boy about potential consequences for his own safety, as well as to safeguard the overall safety of motorists and pedestrians," the ministry added.
Earlier this month, a singer was arrested for "dabbing" during a concert in the conservative Muslim kingdom, where Western music and dancing is taboo.