Syria war: UN urges pause in assault on IS bastion Raqqa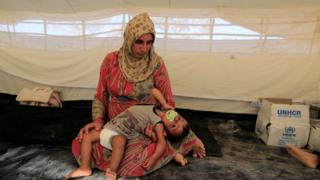 The UN has urged US-led coalition forces to suspend their assault on Raqqa, the capital of so-called Islamic State in Syria, to permit evacuations.
Up to 25,000 civilians are thought to be trapped in the city which, according to the coalition, has been hit by 250 air strikes in the past week alone.
Hundreds of civilians have been killed since the assault started in June, Amnesty International estimates.
IS is accused by the UN and others of using civilians as human shields.
But the number of civilian casualties caused by coalition air strikes appears to have mounted steadily, with dozens killed this week, Syrian opposition sources say.
However, Lt Gen Stephen Townsend, commander of the coalition, said in Baghdad on Tuesday that he had not seen "hard information that says that civilian casualties have increased in Raqqa to some significant degree".
In addition to the air strikes, the Syrian Democratic Forces (SDF) alliance is shelling targets in the city from the ground.
The SDF is believed to have captured more than half the city.
'Worst place on Earth'
"I cannot think of a worse place on Earth now," Jan Egeland, the UN humanitarian adviser on Syria, said in Geneva.
"People that come out cannot risk [being killed by] air raids," he said.
"Now is the time to think of possibilities, pauses or otherwise that might facilitate the escape of civilians."
Any humanitarian pause, he said, would not involve IS which was doing its "absolute best to use [civilians] as human shields".
The UN had no contact with the group, he added. "Inside Raqqa city, on both sides, conditions are very bleak and it is very hard to assist in all areas."
Survivors and witnesses told Amnesty International they faced IS booby traps and snipers targeting anyone trying to flee, as well as a constant barrage of artillery strikes and air strikes, according to the organisation's report.
Civilians in villages and camps south of the River Euphrates had also come under bombardment from Russian-backed Syrian government forces, Amnesty said.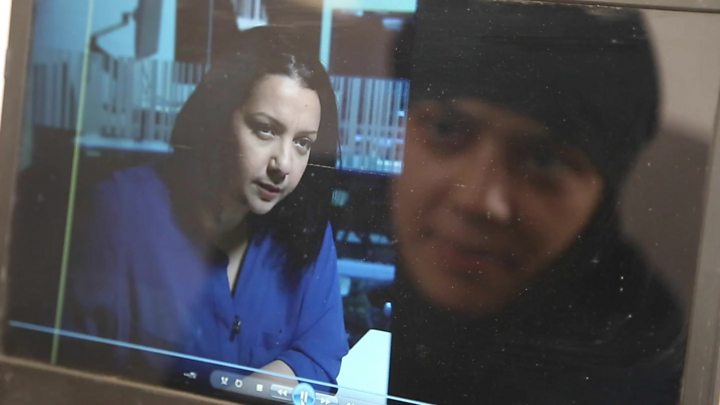 "Things will only get more dangerous as the battle reaches its final stages in the city centre," the organisation said.
"More can and must be done to preserve the lives of civilians trapped in the conflict and to facilitate their safe passage away from the battleground."
In Baghdad, Lt Gen Townsend said it was "probably logical to assume that there has been some increase in the civilian casualties" because coalition operations had intensified.
US Defence Secretary Jim Mattis, who was visiting troops, said: "We're not the perfect guys. We can make a mistake, and in this kind of warfare, tragedy will happen. But we are the good guys, and the innocent people on the battlefield know the difference."