Militants kill Egyptian security forces in desert shoot-out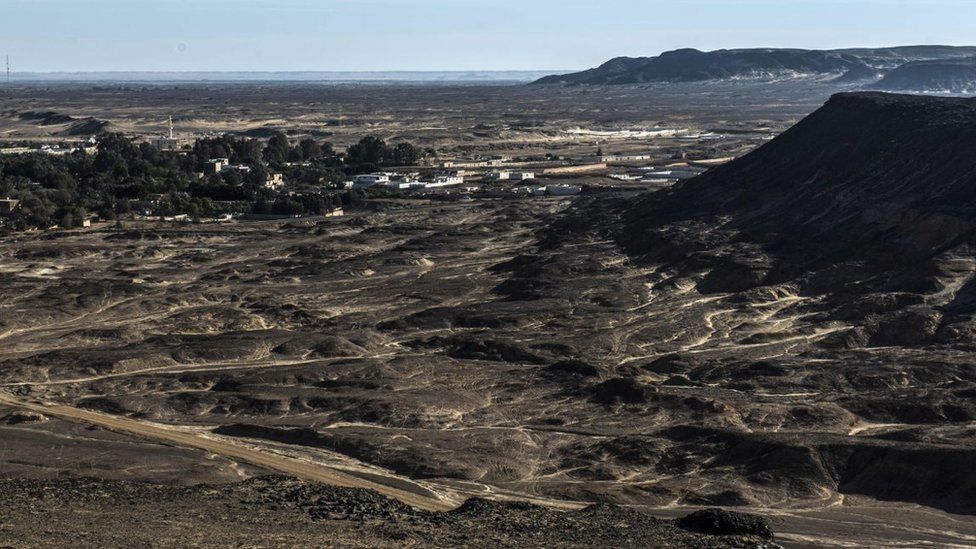 More than 50 Egyptian security personnel have died during a clash with suspected Islamist militants.
The militants opened fire on the group during a raid on their hideout near the Bahariya oasis in the Western Desert, the interior ministry said.
Security forces are understood to have gone into the desert following a tip-off about a possible hideout. Fifteen militants also died in the attack.
Egypt is currently fighting an Islamist insurgency in northern Sinai.
The Bahariya oasis where this attack took place, however, lies hundreds of kilometres south-west of the troubled region.
There has been no claim of responsibility by the Islamist groups active in the area.
An initial claim in Egyptian media linking Hasm, a smaller group, to the attack was later revealed to have been false.
A security source quoted by local news outlets said their convoy came under attack by militants using rocket-propelled grenades and explosive devices.
The situation was reportedly made worse for the security forces by the attackers' familiarity with the area, while the commanding officer was unable to call for land and air reinforcements due to poor telecommunications in the desert.
In total, 53 members of the security service died, sources told the BBC.