Bahrain court jails UK-based activist's relatives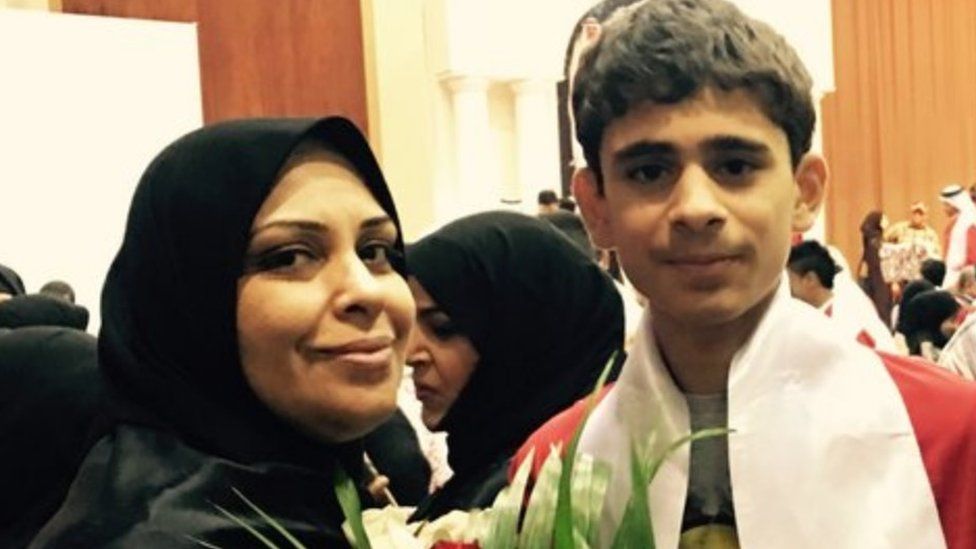 A court in Bahrain has sentenced three relatives of a prominent UK-based human rights activist to three years in prison on terrorism-related charges.
Sayed Ahmed Alwadaei's brother-in-law, mother-in-law and a cousin were found guilty of planting "fake bombs".
Mr Alwadaei accused the authorities of torturing them to extract confessions.
There was no immediate comment from the Bahraini authorities.
The Sunni-ruled Gulf kingdom has been wracked by deadly unrest since security forces crushed pro-democracy protests led by the Shia majority community in 2011.
Mr Alwadaei, head of advocacy for the Bahrain Institute for Rights and Democracy (BIRD), said his brother-in-law, Sayed Nizar Alwadaei, 18, his mother-in-law, Hajer Mansoor Hassan, 51, and cousin, Mahmood Marzooq Mansoor, 29, were not in court for their sentencing.
They were each jailed for three years after being convicted of planting fake explosive devices "with the intention of spreading fear and terror" on two occasions in January 2017. Mansoor was also sentenced to another six weeks in prison for obtaining a knife.
Hajer Hassan and her son Sayed Nizar Alwadaei said they were subjected to prolonged painful forced standing positions, while Sayed Nizar Alwadaei and Mahmood Mansoor alleged that they were subjected to frequent beatings.
"This is a clear attempt to muzzle Sayed Alwadaei from afar. It sends a chilling signal that no one is out of the Bahraini authorities' reach and demonstrates that they are prepared to use whatever means necessary to crush dissent," said Samah Hadid, Middle East campaigns director at Amnesty International.
Mr Alwadaei, who was stripped of his Bahraini citizenship in 2015, said he believed the case was motivated by his human rights work, particularly his participation last October in a protest outside Downing Street during a visit to the UK by King Hamad.
"I was distraught to see my family suffer torture, persecution and interrogations about my activities," he said in a statement. "I will not rest until they are freed and will do whatever I can to hold the perpetrators to account."
They were reportedly members of the al-Wafa Islamic Movement, a banned political group that is accused of receiving money and support from Iran.