Lebanese PM Hariri resigns, saying he fears assassination plot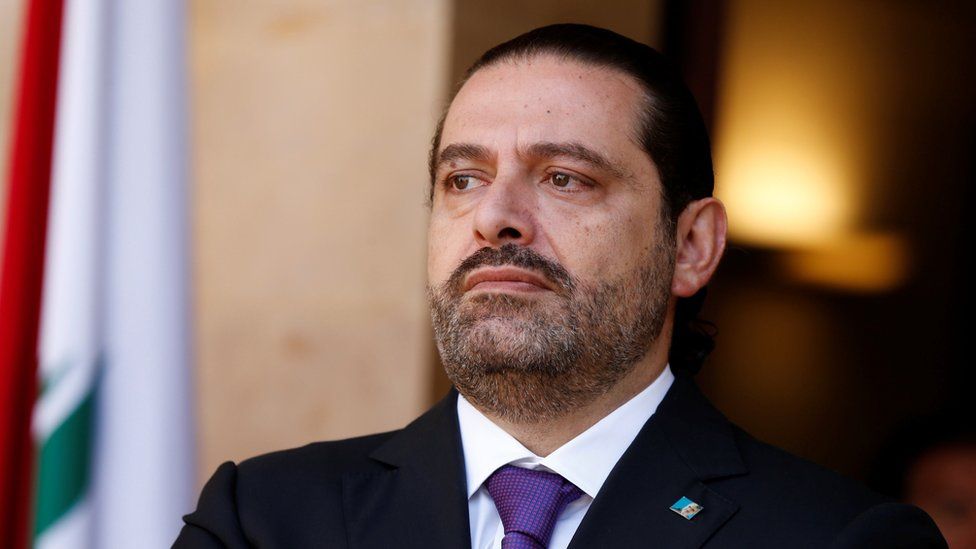 Lebanese Prime Minister Saad al-Hariri has resigned, saying in a televised broadcast from Saudi Arabia that he feared for his life, while also fiercely criticising Iran.
He accused Iran of sowing "fear and destruction" in several countries, including Lebanon.
Mr Hariri's father, former Prime Minister Rafik al-Hariri, was assassinated in 2005.
The Hariri family is close to Saudi Arabia, Iran's regional competitor.
Mr Hariri has been prime minister since December 2016, after previously holding the position between 2009 and 2011.
"We are living in a climate similar to the atmosphere that prevailed before the assassination of martyr Rafik al-Hariri," he said in the broadcast from the Saudi capital Riyadh.
"I have sensed what is being plotted covertly to target my life."
Mr Hariri also attacked the Iran-backed Shia movement Hezbollah, which wields considerable power in Lebanon.
Addressing "Iran and its followers" he said Lebanon would "cut off the hands that wickedly extend into it".
Iran said the resignation would create regional tensions and rejected Mr Hariri's accusations as "unfounded".
Mr Hariri has made several visits in the past few days to Saudi Arabia, whose leadership is strongly opposed to Iran.
His announcement came a day after a meeting in Beirut with Ali Akbar Velayati, an advisor to Iran's Supreme Leader Ayatollah Ali Kahmenei.
Taking up the prime minister's office last year, Mr Hariri promised a "new era for Lebanon" after two years of political deadlock.
The coalition government he led brought together almost all of the main political parties in Lebanon, including Hezbollah.
By Martin Patience, BBC News, Beirut
The prime minister's resignation has opened up a chasm of uncertainty in Lebanon.
It's still not clear why he announced his decision in Saudi Arabia - an extraordinary move that left even his own MPs bewildered.
But the move will be seen through the lens of the great Shia-Sunni divide that's fuelling much of the violence across the Middle East.
It's pitted the Sunni power, Saudi Arabia, against the Shia power, Iran - with both sides backing different players to wield influence.
In Lebanon, the Saudis support Mr Hariri while Iran backs the Shia movement, Hezbollah.
In recent years, Lebanon has largely been spared the violence seen elsewhere in the region.
But with this stunning resignation, many Lebanese will now fear that their country is firmly in the crosshairs of the two regional superpowers.