Iraq hangs 38 on terrorism charges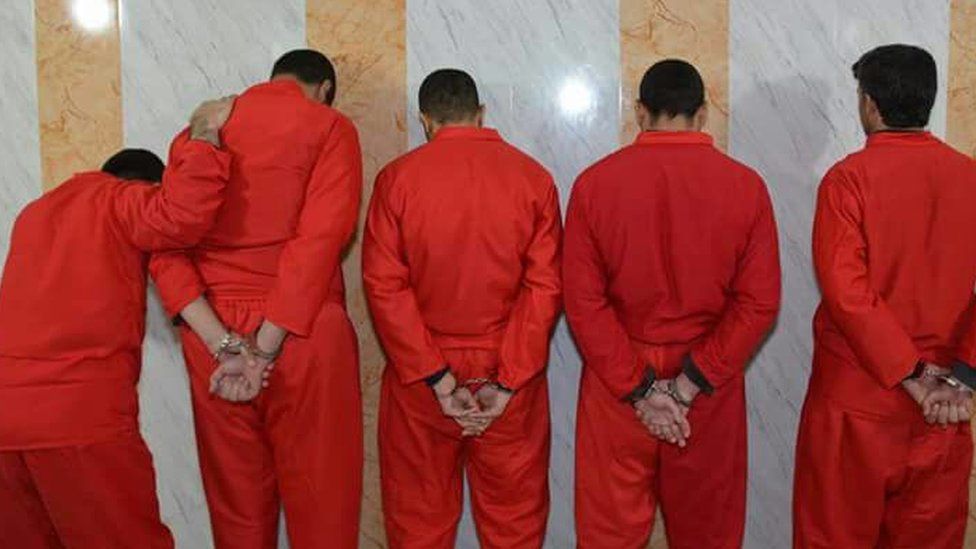 Iraq says it has hanged, in a mass execution, 38 jihadist militants convicted of terrorism offences.
The justice ministry said they were all members of so-called Islamic State (IS).
The death sentences were carried out in a prison in the southern city of Nasiriyah.
However, international advocacy groups have repeatedly criticised Iraq's use of the death penalty and how terrorism charges are brought.
It was the largest mass execution since 25 September when 42 militants were hanged.
"The victims of IS deserve justice, not mass executions carried out after deeply flawed and hasty trials," said Lynn Maalouf, Amnesty's Middle East director.
Human Rights Watch recently accused the justice system of "failing to distinguish" between doctors who protected lives under IS rule and "those responsible for crimes against humanity".
The prison in Nasiriyah has been the scene of previous mass executions.
The justice ministry said the appeals process before the latest hangings had been exhausted. A senior local official said that Justice Minister Haidar al-Zamili was present at the executions.
Those put to death on Thursday are believed to have been mostly Iraqi citizens, though one report suggests one may have held Swedish citizenship.
On 10 December, the Iraqi government declared the conflict with IS over after ousting the group from the areas of northern and western Iraq it began occupying in 2014.