Iran protests: Social media messaging battle rages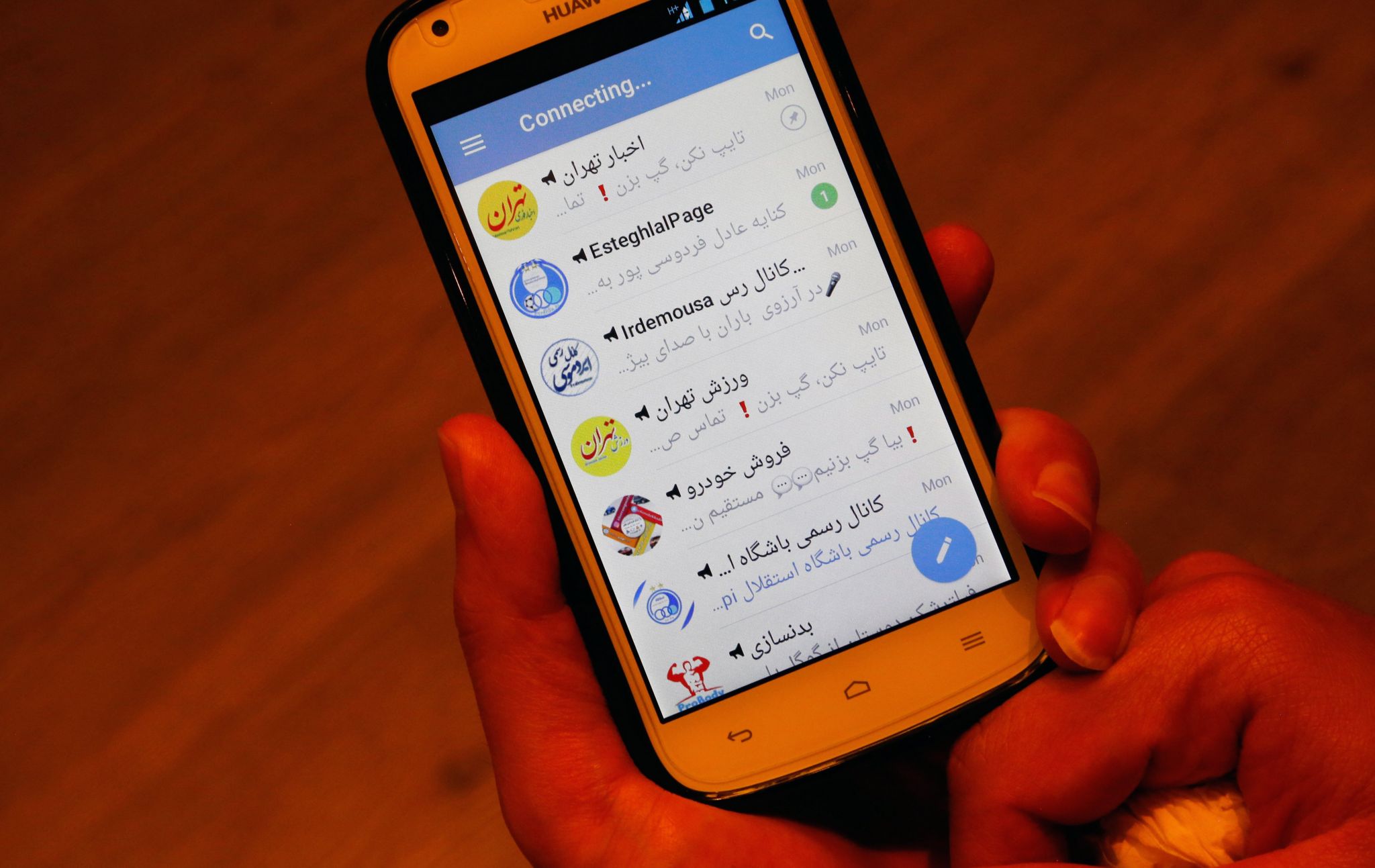 Iran has been rocked by a rare wave of protests over economic hardship and lack of civil liberties for the past week, but streets are not the only battleground between the Islamic Republic and its critics.
A cyber battle on several fronts is being fought between the two sides on social media platforms.
In 2009 - the last time Iran saw demonstrations of such scale - social media was dominated by pro-opposition users and reformists who used Facebook, YouTube and Twitter to share images of the Green Movement to the outside world.
Many senior hardline politicians and activists use a variety of platforms on a daily basis - despite some being officially blocked - and boast hundreds of thousands of followers sympathetic to their cause.
In the absence of independent news outlets and state TV's typically one-sided coverage, citizens took to social media to share photos and videos of the demonstrations with the aim of disseminating their message and inviting more local residents to join the crowds.
Telegram - which has an estimated 40 million users in Iran, equivalent to almost half the population - has been the platform of choice for the protestors.
In response, the officials "temporarily" blocked Telegram and Instagram. Facebook, YouTube and Twitter have been banned since 2009.
But proponents of the Islamic Republic did not leave the social media battleground to the critics this time.
One of the notable tactics used was the creation of dozens of Twitter bots whose job ranged from calling widely shared videos of rallies fake to discouraging potential protesters from joining rallies.
The accounts have no more than a handful of followers, which happen to be similar bot accounts.
"Why are you lying? No-one is here," said another.
The exact same messages by the same accounts can be seen below many videos shared between 1 and 4 January.
While clearly co-ordinated, there is no evidence that these accounts were created by official authorities or security services.
The Atlantic Council's Digital Forensic Research Lab (DFRL) offers social-media users tips for spotting a bot:
Frequency: Bots are prolific posters. The more frequently they post, the more caution should be shown. The DFRL classifies 72 posts a day as suspicious, and more than 144 per day as highly suspicious.
Anonymity: Bots often lack any personal information. The accounts often have generic profile pictures and political slogans as "bios".
Amplification: A bot's timeline will often consist of re-tweets and verbatim quotes, with few posts containing original wording.
Common content: Networks of bots can be identified if multiple profiles tweet the same content almost simultaneously.
The hashtag mostly associated with the recent events in Iran, #nationwide_protests, has been used more than 470,000 times so far.
But an analysis of the hashtag shows a large number of posts in favour of the demonstrations from Saudi Arabia.
Some supporters of the Islamic Republic and conservative agencies have been using their own hashtag, #nationwide_riots.
An Arabic hashtag, #happening_now_in_Iran, has been used more than 66,000 times since the first day of the protests.
By BBC UGC and Social News Team