Saudi Arabia police arrest men over 'gay wedding' video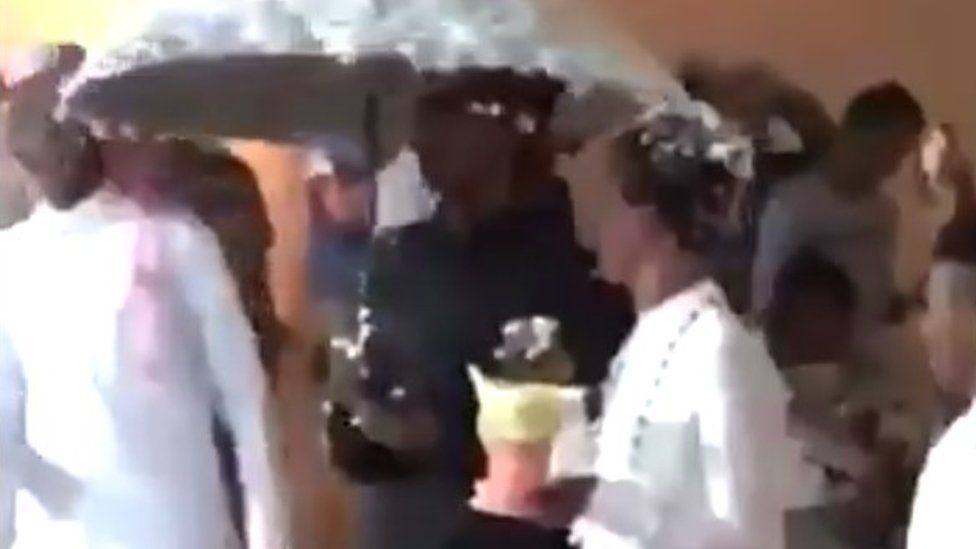 Police in Saudi Arabia say they have arrested several young men who last week appeared in a video of what was described as a "gay wedding scene".
In the video, the men are sprayed with confetti as they walk side by side on a carpet at an outdoor venue. One of them seems to be wearing a long bridal veil.
On Monday night, Mecca Police said they had identified "the cross-dresser and other people involved in the incident".
They had been arrested and their case referred to prosecutors, it added.
The force did not name the men or say what charges they faced.
The country's anti-cybercrime law also criminalises online activity impinging on "public order, religious values, public morals and privacy".
In February 2017, Saudi police arrested 35 Pakistani citizens, some of whom were transgender women.