Riyadh Ritz-Carlton corruption purge Saudi hotel reopens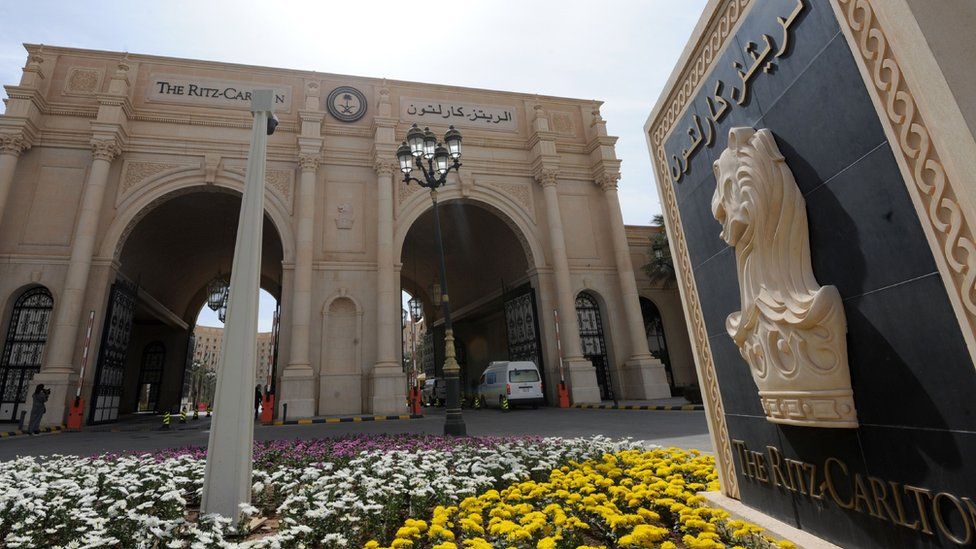 A luxury Saudi hotel that served as a detention centre for dozens of princes and top officials held in a corruption drive since November has reopened.
Reception staff at the five-star Ritz-Carlton in Riyadh told the BBC the hotel was admitting guests.
More than 200 princes, ministers and businessmen had been held there and in other hotels.
At the end of January the Saudi prosecutor general's office said more than $100bn (£72bn) had been recovered.
It followed financial settlements agreed with those being held.
The prosecutor general's office said 56 people were still being held at the time, although some reports said the remaining detainees had been moved from the Ritz-Carlton to a prison.
The detentions came following the formation of a new anti-graft body headed by the powerful Crown Prince Mohammed bin Salman.
Among those to have been freed were influential princes such as billionaire investor Alwaleed bin Talal, MBC TV network chief Waleed al-Ibrahim and former royal court chief Khalid al-Tuwaijiri.
Media reports suggested that Mr al-Ibrahim's deal may have included his controlling share in MBC - the largest media company in the Middle East.
The 65-year-old son of the late King Abdullah was the most politically influential royal to be detained.