'Hear our message': Gaza border violence in pictures
Monday was the deadliest day since violent unrest returned to the Gaza Strip border fence with Israel almost two months ago.
Palestinian protests were fuelled by the opening of the new US embassy in Jerusalem.
Israeli troops guarding the border killed at least 58 people and injured almost 3,000.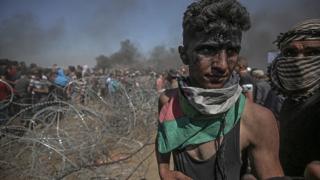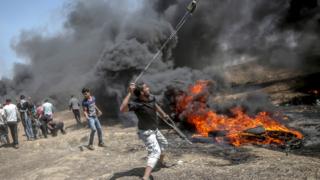 Many may get martyred today, but the world will hear our message. Occupation must end.
Reuters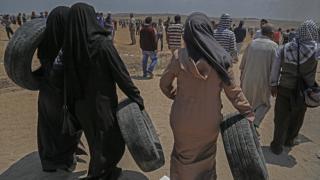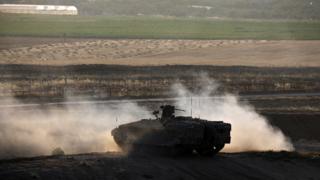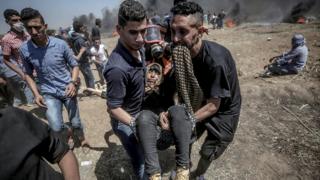 Killing me will not change anything. They need to kill every last one of us to change the facts.
Reuters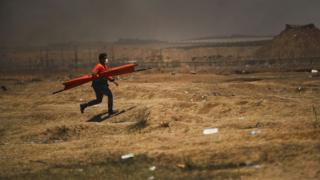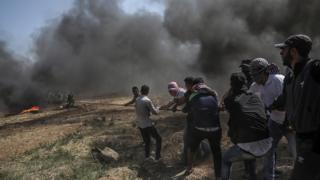 I am happy that my son is a martyr. He is among dozens who died for the sake of Palestine.
AFP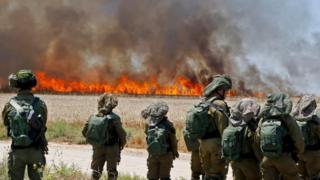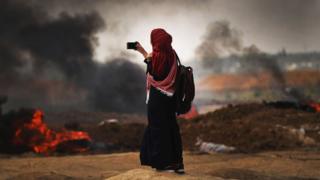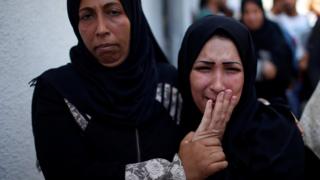 All images subject to copyright. Witness interviews by Reuters and AFP news agencies.