Saudi Arabia widens crackdown on women's rights activists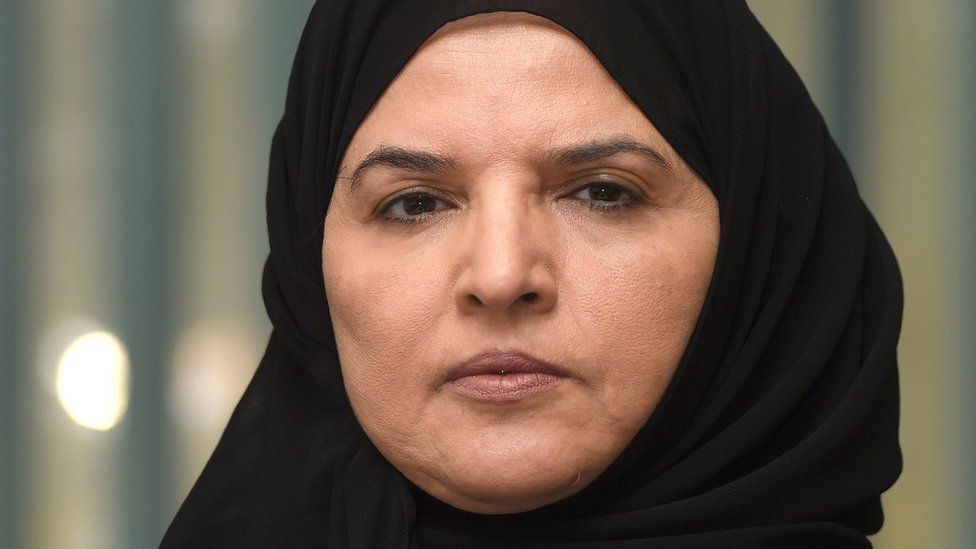 Saudi Arabia has reportedly arrested three more women's rights activists in a crackdown launched just weeks before a ban on women driving will be lifted.
Human rights groups said at least 11 people, most of them women who had long campaigned for the right to drive, had now been detained since last week.
Officials have said they are suspected of "suspicious contact with foreign parties" and undermining "stability".
Other activists have said the crackdown is "unprecedented" and "shocking".
The US has expressed concern about the detentions and said it is "keeping a close eye" on the progress of reforms in the Gulf state, which is a key regional ally.
Saudi women's rights activists, including those who have been imprisoned for defying the ban, celebrated the decision. But they also vowed to continue campaigning for the end of other laws they consider discriminatory.
Women must adhere to a strict dress code, be separated from unrelated men, and be accompanied by or receive written permission from a male guardian - usually a father, husband or brother - if they want to travel, work or access healthcare.
Okaz newspaper with a full-page feature of arrested #Saudi women's rights activists. Again, brands them as "traitors" with "no place among us". It states that sources predict sentences up to 20 years for 6 violations of Royal Decree A.44. (first pic via @SarahDadouch). pic.twitter.com/eXfWiBVZPt

— Nora Abdulkarim نورة الدعيجي (@Ana3rabeya) May 20, 2018
But on Friday, it emerged that the Saudi authorities had recently detained seven prominent activists - five women and two men. A statement issued the following day by the Presidency of the State Security - which reports directly to the king's office - said they faced charges for "suspicious contact with foreign parties" and undermining the "security and stability" of the state.
Pro-government newspapers and social media accounts branded them "traitors".
Human Rights Watch said the detainees included women's rights advocates Loujain al-Hathloul, Aziza al-Yousef, and Eman al-Nafjan, along with Mohammed al-Rabea, an activist, and Ibrahim al-Modaimeegh, a human rights lawyer.
On Wednesday, HRW cited Saudi activists as saying at least another four other women's rights defenders were now being held, bringing the total number to at least 11.
Activists also told AP that seven of those detained had recently submitted a request to the government to establish a non-governmental organisation called "Amina" that would offer support and shelter to victims of domestic abuse.
"The crown prince, who has styled himself as a reformer with Western allies and investors, should be thanking the activists for their contributions to the Saudi women's rights movement," said Sarah Leah Whitson, HRW's Middle East director.
"Instead, the Saudi authorities appear to be punishing these women's rights champions for promoting a goal [Mohammed] bin Salman alleges to support - ending discrimination against women."