Wael Abbas: Prominent Egyptian blogger 'arrested'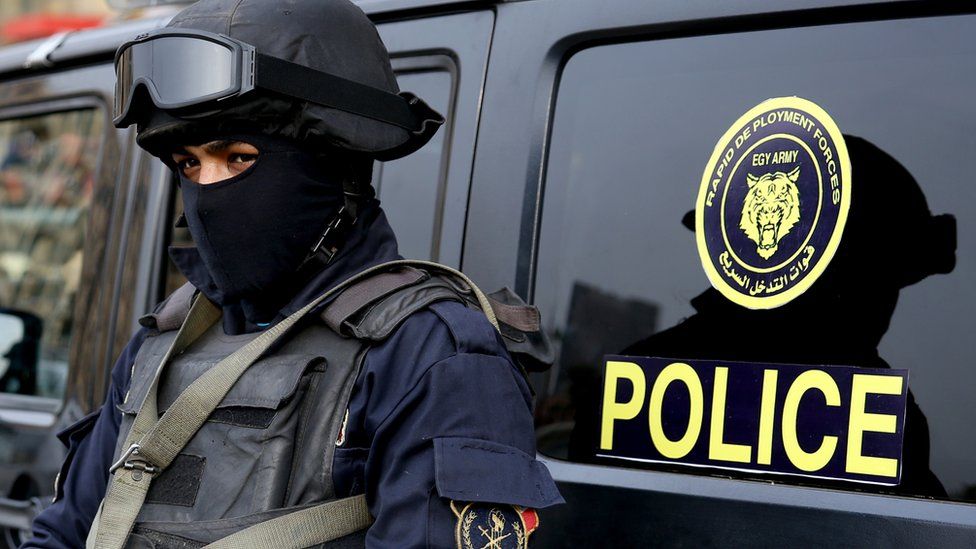 A prominent Egyptian activist and blogger known for documenting alleged abuses by the security forces has been detained, his lawyer says.
Heavily armed officers raided Wael Abbas's home in Cairo overnight and took him away blindfolded to an unknown location, according to Gamal Eid.
Mr Abbas himself posted on Facebook: "I am being arrested."
One report cited security officials as saying he was suspected of spreading false news and joining a banned group.
A number of bloggers and activists are reported to have been detained since President Abdul Fattah al-Sisi was re-elected for a second term in March.
Human rights groups have accused Mr Sisi of overseeing an unprecedented crackdown on dissent since he led the military's overthrow of Egypt's first democratically elected leader, Mohammed Morsi, in 2013 following mass protests.
More than 1,000 protesters have been killed in clashes with security forces, at least 60,000 people are reported to have been arrested or charged, hundreds have been handed preliminary death sentences, and hundreds more have gone missing.
Most of them have been supporters of Morsi's now-banned Islamist movement, the Muslim Brotherhood, but liberal and secular activists have also been targeted.
"I am in touch with his family," Mr Eid told AFP news agency. "And what has happened is a kidnapping, not an arrest."
"We are currently trying to find out where he is," he added.
Mr Abbas has covered allegations of police violence, torture and corruption on his blog, Misr Digital, for more than a decade, and has been detained several times.
Mr Eid compared his detention to that of Shadi Abu Zaid, a blogger known for his satirical videos who was arrested on 6 May. Mr Abu Zaid's family has said he has also been accused of joining a banned group and spreading false news.
Mr Abbas's arrest came hours after the Egyptian military denied that a military court had sentenced a prominent journalist and academic to 10 years in prison.
Mr Alexandrani, an expert on jihadism, was detained in November 2015 and has been kept in pre-trial detention since then, according to Human Rights Watch.