United Arab Emirates jails activist for 10 years 'for defaming nation'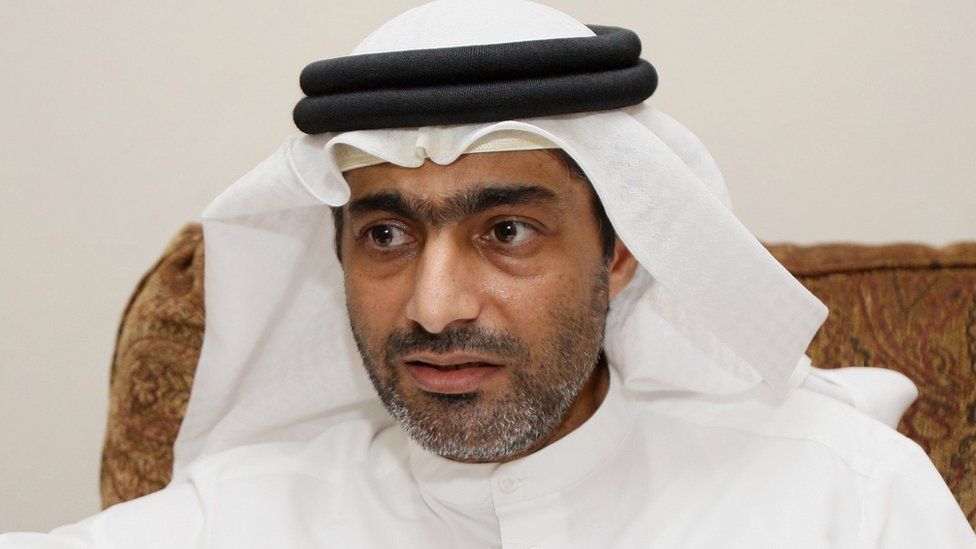 A prominent activist in the United Arab Emirates (UAE) has been sentenced to 10 years in prison for "defaming" the country on social media.
Rights group had condemned his detention, saying that he was held in solitary confinement without a lawyer.
He has also been fined one million dirhams ($272,000; £205,000) and will be placed under surveillance for three years after his release.
Mansoor was cleared of co-operating with a terrorist organisation, but found guilty of using social media sites to "publish false information that damages the country's reputation" and to "spread hatred and sectarianism", local media reported on Wednesday.
In 2011, he was one of five activists arrested after calling for political or economic reforms. All were later pardoned by authorities.
Despite being one of the wealthiest countries in the Middle East and promoting hi-tech sectors and innovations, the UAE remains restrictive on political activity.
The federation of seven states, which include Abu Dhabi and Dubai, has no official opposition and bans political parties.
In 2013, almost 70 Islamists were given jail sentences over an alleged plot to overthrow the government.
Last year, when the UAE and a number of other Arab states cut ties with Qatar, the Emirati attorney general warned that citizens expressing sympathy for Qatar could face heavy fines and prison sentences of up to 15 years.