Saudi wastes no time to rap at the wheel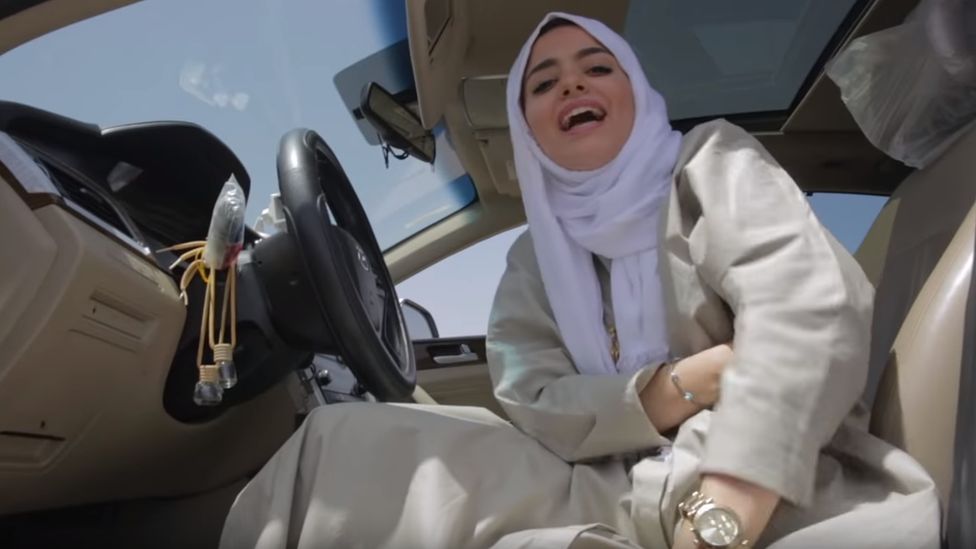 Women have been allowed to drive in Saudi Arabia for less than a week but this young rapper and director wasted no time.
Singer Leesa A took social media by storm when she released a music video of her rapping at the wheel of a car on the day the ban on women driving was officially lifted.
The end of the decades-old ban was announced last September and the first licences were issued earlier this month.
Leesa A, who previously had a relatively small social media presence, posted her video on Instagram and YouTube where it has attracted more than 1.6 million views combined.
She is filmed driving, pressing the accelerator, changing the gears, all the while rapping: "Yo, you seem to be forgetting that today is the 10th, this means there no taxis," referring to the date of 24 June in the lunar-based Islamic calendar.
"I am not kidding, today I can drive myself. The steering wheel in my hands, the pedal under my foot... I put the seat belt over my abaya [a loose robe often worn by Saudi women in public]," she continues.
You might also be interested in:
A tweet sharing the video has been liked almost 300,000 times and shared more than 104,000 times.
"Saudi Arabia gave women permission to drive and this is the first thing they do," wrote Twitter user @lkigai.
Leesa ends her rap by offering lifts to passengers but warns: "Be careful not to slam the door, because if you slam the door, I'll tie you up with the seatbelt."
By Georgina Rannard, BBC UGC & Social News