Syria war: Anti-IS strike 'kills many civilians'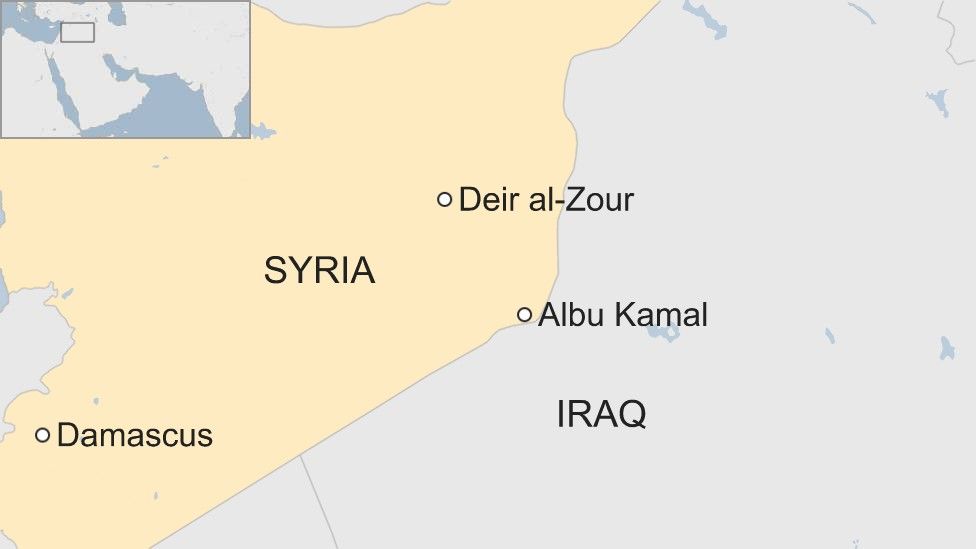 The US-led coalition says it "may have" carried out an air strike in an area of eastern Syria where scores of civilians were reportedly killed on Thursday.
Fifty-four people, including at least 28 civilians as well as Islamic State (IS) group militants, died in the strike on a village near the Iraqi border, a monitoring group says.
The raid hit a gathering at an ice factory near the village of al-Soussa.
Syria has blamed the US for the incident in Deir al-Zour province.
"The coalition or our partner forces may have conducted strikes in the vicinity of al-Soussa... yesterday," coalition spokesman US Army Col Sean Ryan told Reuters news agency.
The area around al-Soussa, on the eastern bank of the Euphrates river, is still under the control of IS, which still retains pockets of territory near the border with Iraq.
IS militants in the area have come under attack from Syrian government forces backed by Russian air power from the west and US-supported Syrian Democratic Forces (SDF) backed by US coalition air power from the east.
Iraq, which has practically expelled IS from its territory, has also recently carried out air strikes on suspected IS militants near the border in Syria.
The jihadists seized control of large parts of northern and western Iraq and northern and eastern Syria in 2014 but has since lost nearly all that territory.