Saudi Arabia to punish online satire 'mocking public order'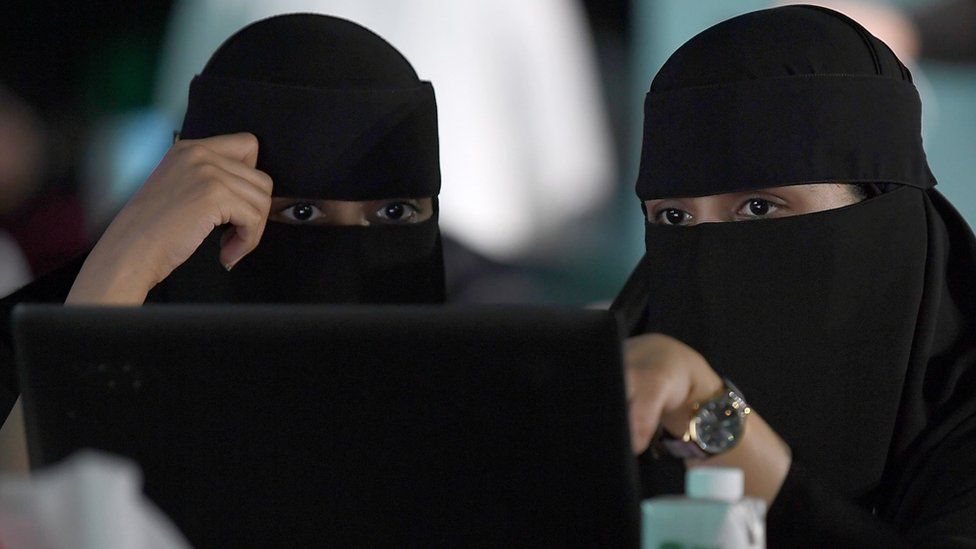 Saudi prosecutors say they will punish satire on social media that "mocks, provokes or disrupts public order, religious values and public morals".
Anyone producing or distributing such material could face up to five years in prison and an $800,000 (£623,000) fine.
Prosecutors have in the past used the Gulf kingdom's anti-cybercrime law to prosecute critics of the government.
But the latest announcement emphasises that satire can now also get social media users in serious trouble.
In the past year, the Saudi authorities carried out an apparent crackdown on dissent that has reportedly seen dozens of women's rights activists, human rights defenders, influential Islamist clerics and intellectuals detained.
On Tuesday, Saudi activists and Mr Odah's family reported that prosecutors were seeking the death penalty at his trial at a terrorism tribunal in Riyadh.
The 61-year-old - who was arrested last September after posting a tweet endorsing warmer relations with Qatar - is accused of "seeking to spread sedition" and "incitement against the rulers", according to London-based rights group ALQST.
Skip twitter post by Adam Coogle
Reports that Saudi prosecutors are seeking the death penalty against prominent Saudi cleric Salman al-Awda. Bringing the death penalty into a case like this is a major escalation in the level of repression. https://t.co/f7dokH0Ep4

— Adam Coogle (@cooglea) September 4, 2018
The BBC is not responsible for the content of external sites.
End of twitter post by Adam Coogle
There was no immediate confirmation from the authorities, but the pro-government newspaper Okaz and other Saudi media also reported on the case.
Adam Coogle of Human Rights Watch tweeted that "bringing the death penalty into a case like this is a major escalation in the level of repression".